Quinceañera Limo Rentals and Party Bus
Limo Quinceañera
The quinceañera is a party of coming of age celebration for women of Hispanic origin. It's a tradition that is usually for girls turning fifteen years old. In this modern era, it's often blended with Sweet Sixteen parties. A day of luxury and elegance, quinceanera is a party.
Limo rentals are often hired for this special celebration and stretched limos are usually necessary to carry her and her Court of Honor. Because of the number of people directly involved in the ceremony, hosting a party bus quinceañera is becoming a popular alternative to a reception hall.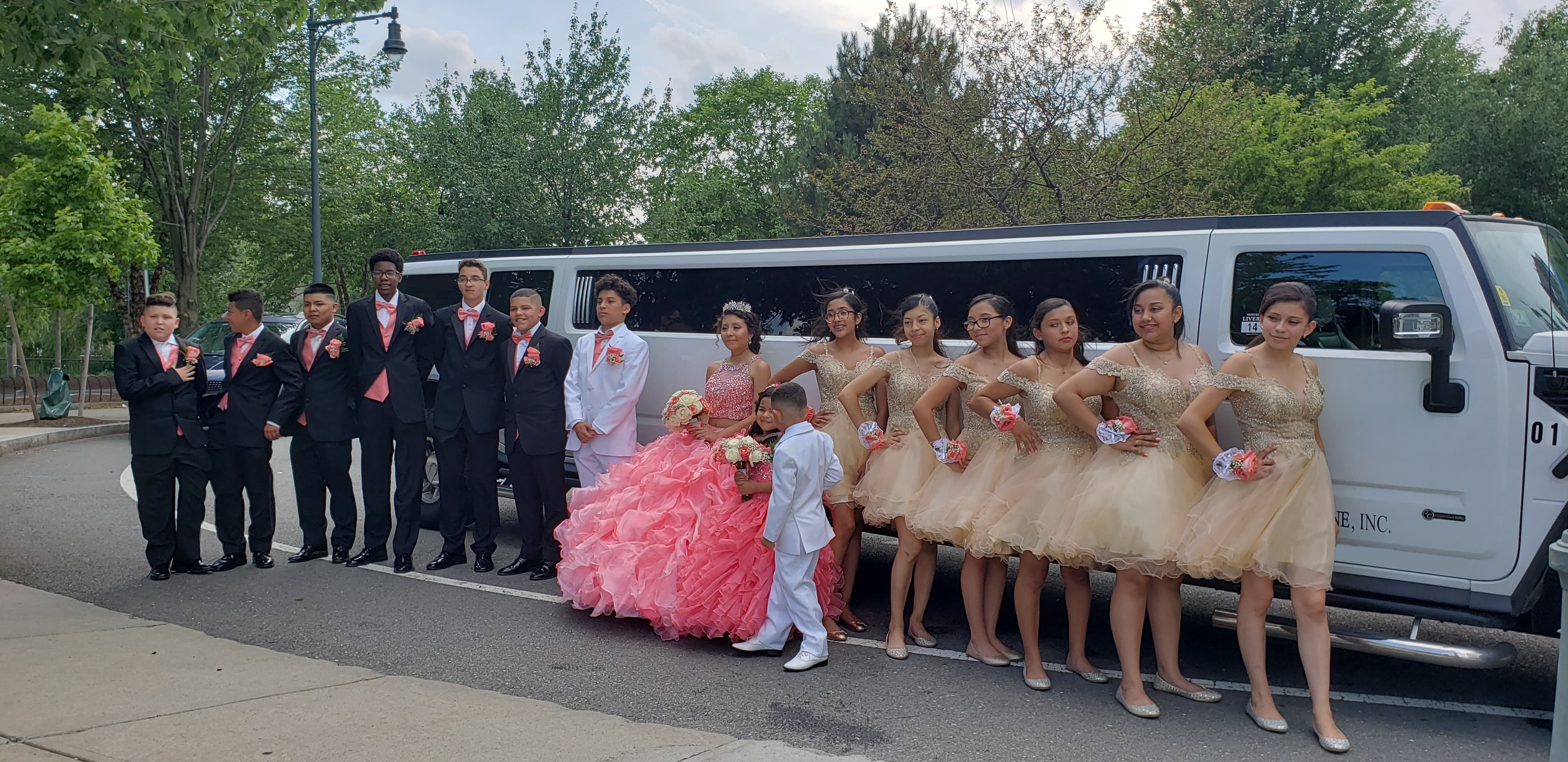 An Important Part of the Ceremony
For a traditional quinceañera, transportation is a highlight of the young lady's special day. A limo service picks up the Quince along with her friends and family at the family's home. They are taken to their church for a ceremony, ride on to a photo shoot and then head to the reception.
Most of the photos will include the luxury vehicle so there's plenty of thought given to hiring the right limo for the day.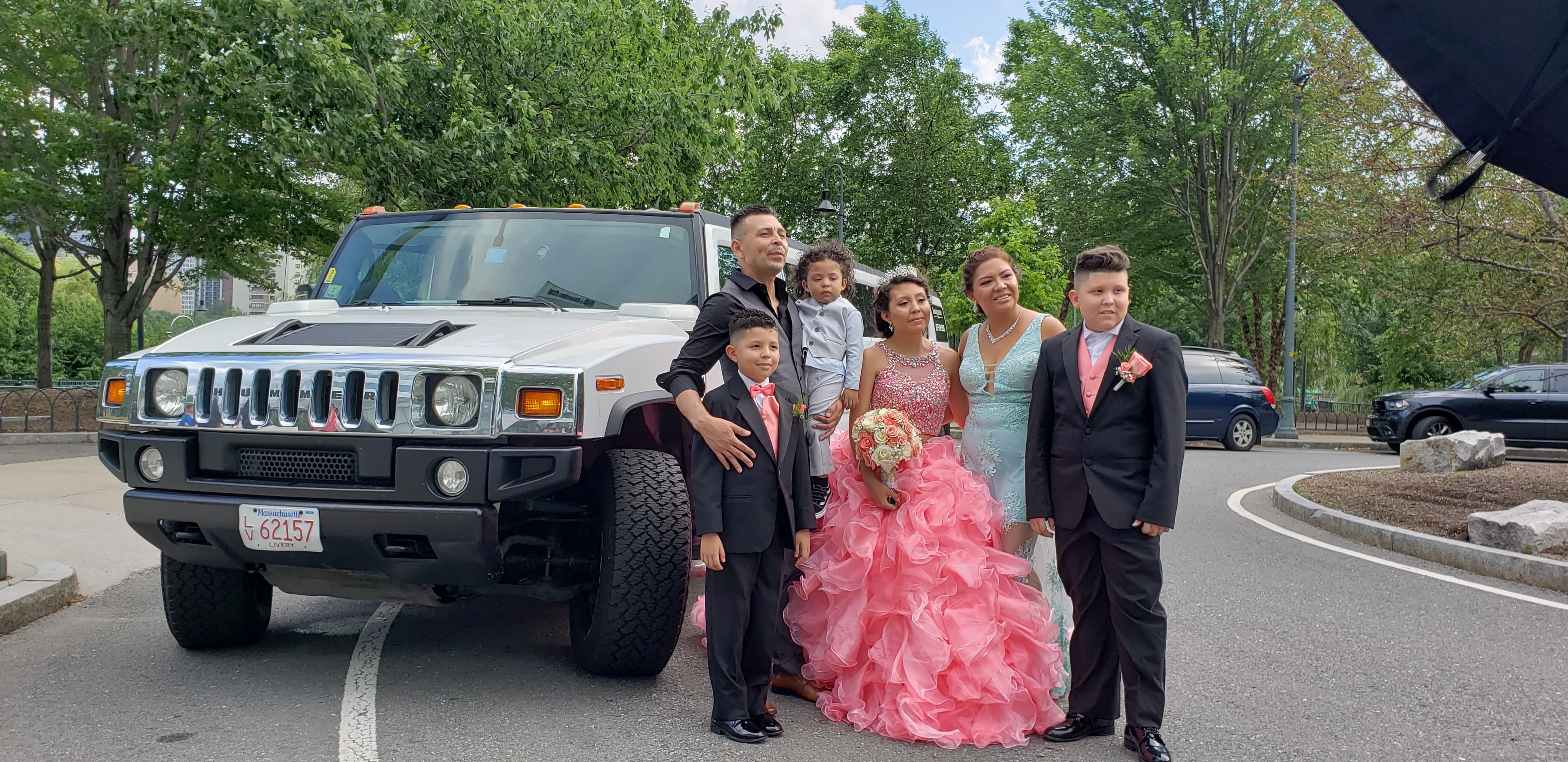 Quinceañera Limo Service Rentals
Renting a limousine for quinceañera is as straightforward as renting limos and party buses for any special occasion. Simply contact the limousine service with a head count, the home location, an itinerary that specifies the destinations and how many hours you'd like the rental. The number of people will determine the basic size of the luxury vehicle the car service can offer. Keep in mind that what service you hire will most likely have a minimum rental time of at least four hours.
How Much Does it Cost to Rent a Limo for a Night?
If you're looking for a limousine rental in Boston, limousine prices range from $80.00 per hour up to $135.00 per hour. The price will vary according to the date, destination, parking and gas fees, size of the vehicle, special requests and gratuities. You should expect to pay at least $500.00 for an evening.
A Limousine for Quinceañera Should Match the Theme
Quinceañera limo rentals can be as imaginative as the princess, herself. If she's the shy type, a traditional luxury limousine would work for her and her Court of Honor. If she's the high energy type that's looking forward to her first trip to Las Vegas in a few years, a Hummer may be in order.
You can decorate a quinceañera limousine with balloons and ribbons to match her dress. Bring your own playlist to complement the theme and get the party started. Check with your rental service as to their vehicles' playback options and take advantage of the outrageous sound system.
Is the Stretch Hummer Limousine a Good Choice for Quinceañera Celebration?
The luxurious Hummer limo rental is a fantastic choice for a quinceañera party. It has all of the amenities necessary and is a real head turning vehicle. The seats are covered in leather. The fiber optic lighting and superb sound system give it a club-like feel.
A stretch limousine like the Hummer seats fourteen to sixteen people. A young woman riding in this beautiful car would certainly feel like royalty.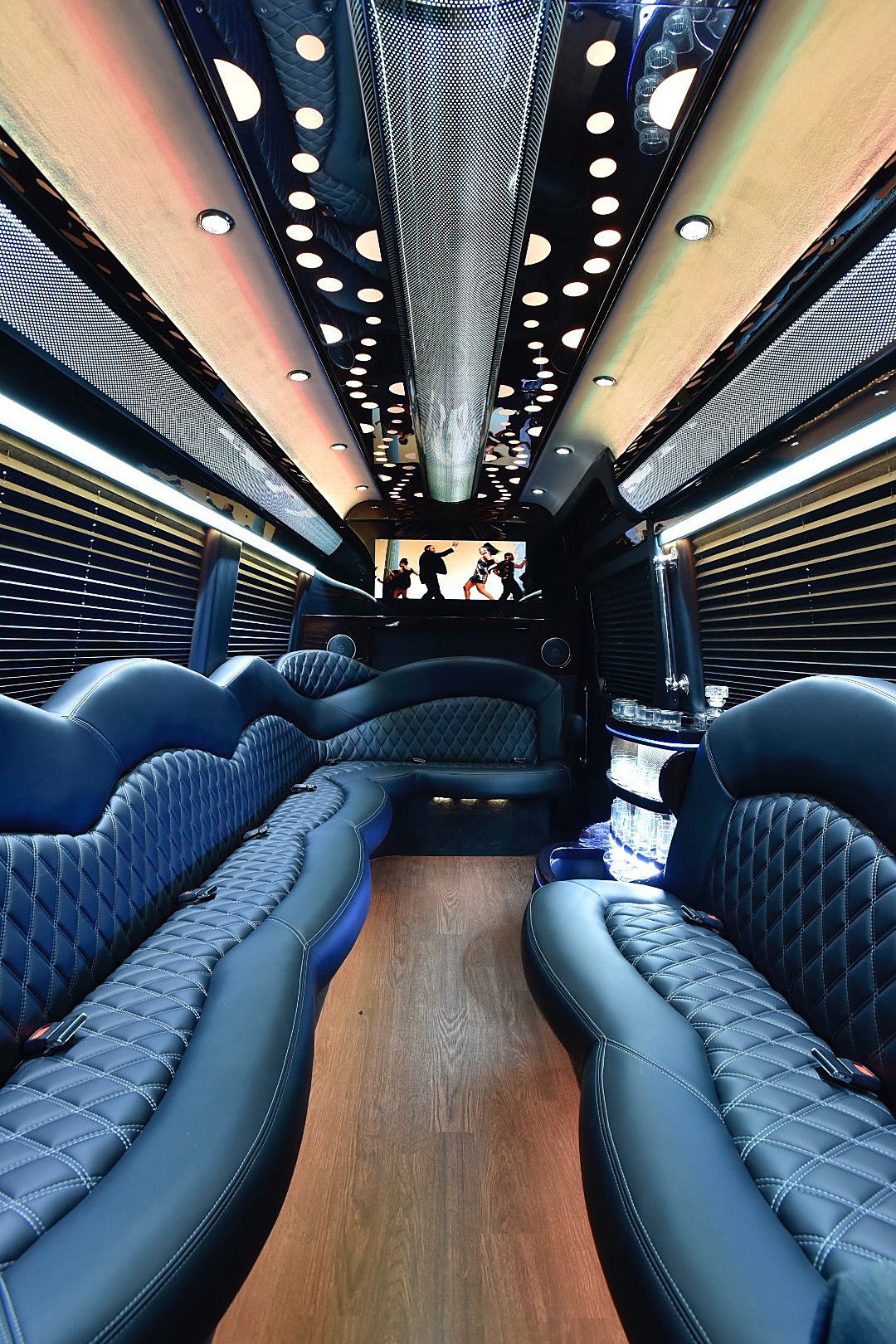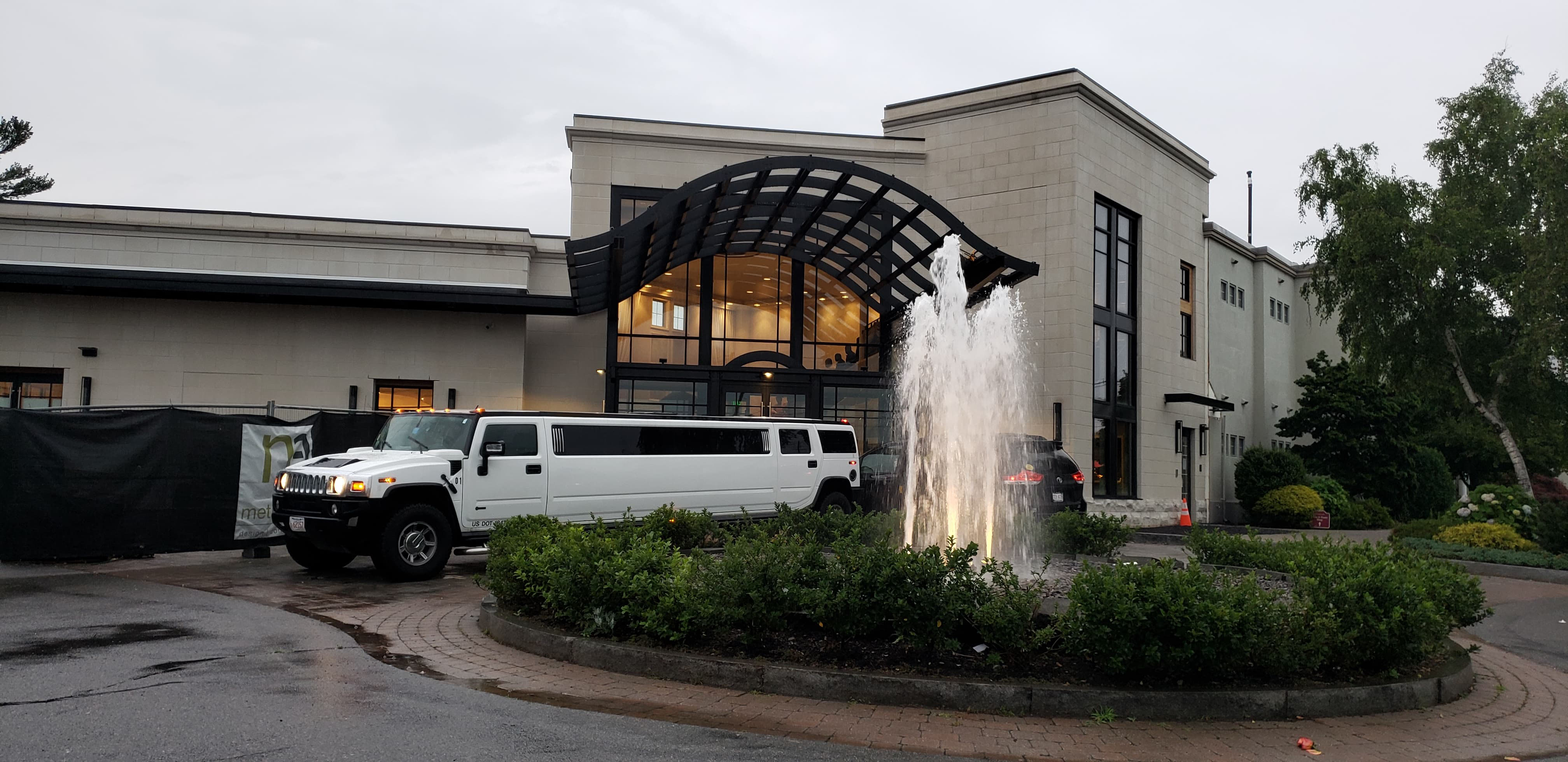 Party Bus Quinceañera
A quinceañera party is the perfect time to hire a party bus. A party bus quinceañera can actually save money. If the party is a rolling tour of Boston, it eliminates the need for renting a reception hall. The mini bar can be stocked with soft drinks.
Finger food and snacks can be served. There's a dance floor so the Quince and her Court of Honor can perform a traditional dance.
What is the Best Quinceañera Limo Rental Near Me?
Boston Party Bus Limo offers limousine quinceañera packages in the Boston area. Choose from our outstanding selection of luxury vehicles. We're known for our experienced drivers and great customer service
 Call today for a free quote. We'll work with you to find the perfect limousine rental for your special event.