Party Bus Bachelor Party and Limousine rental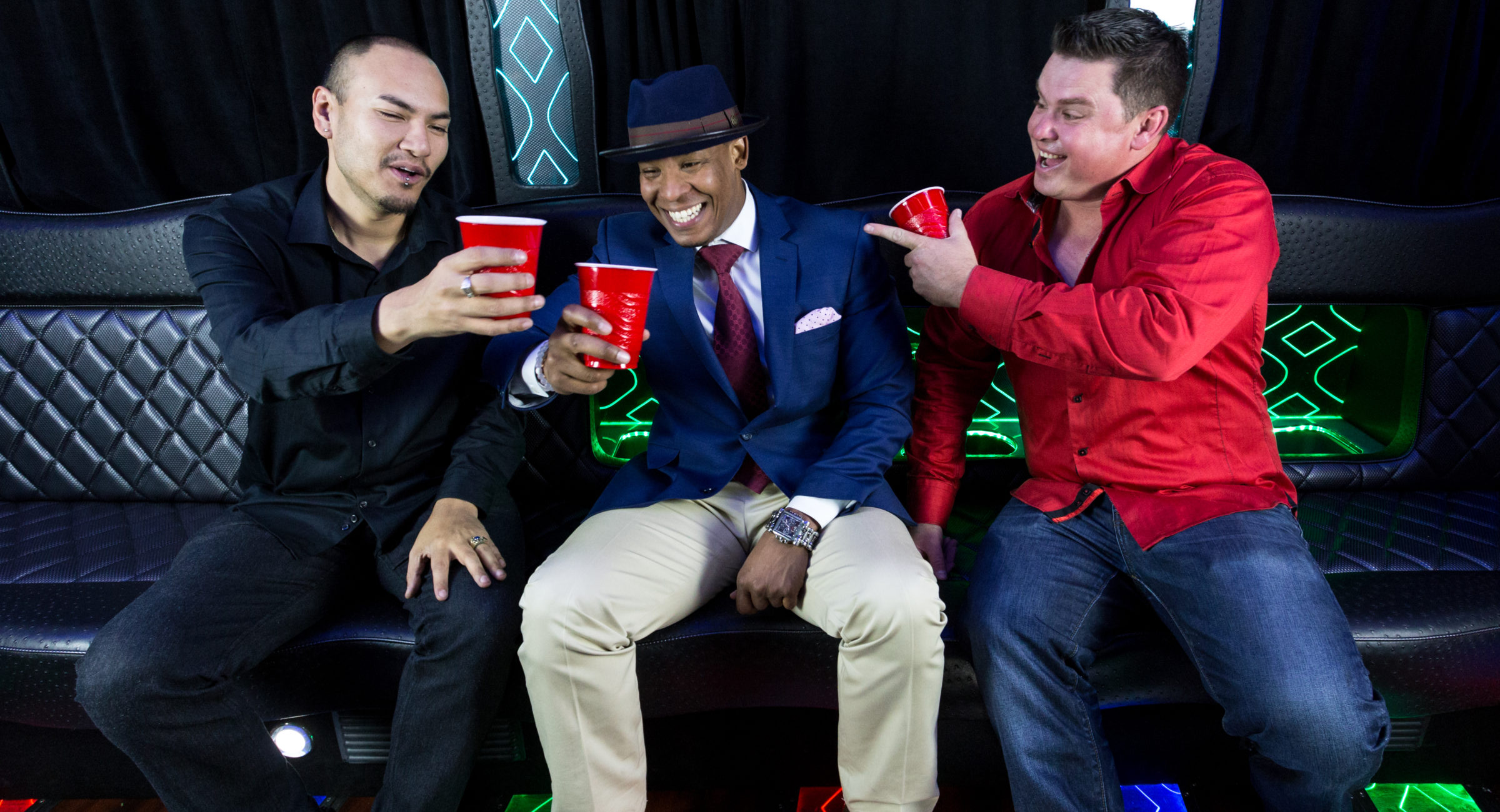 The Last Chance for Bachelor Fun
There are a lot of creative ways to throw a bachelor party. From destination ideas to themed parties, from a traditional limo rental to party bus services, there's no end to the adventures a bachelor and his groomsmen can have. Here's a few guidelines about bachelor party etiquette, a few bachelor stag ideas, and answers to your party questions about to have great bachelor fun.


How to Throw Badass Stag/Bachelor Party
As the best man, you should know what the groom likes. Gather a list of his closest friends and ask them for feedback on bachelor party ideas, put together a playlist of his favorite music, add some great food and alcohol and head out for a great adventure.
One thing that will keep the party moving all night is exotic entertainment. If the bride has said, "no," to nudity, a compromise can be found by hiring a belly dancer. Nothing says, "Bachelor Party Limo," like a belly dancer on the dance floor of the party bus with her exotic songs pounding over the sound system.
What is the appropriate bachelor party etiquette? Who pays?
The best man arranges the bachelor party. He gets in touch with the rest of the groom's party and the groom's closest friends to make the party plans. There are a few other rules to follow:
The Guest List is the groom's call.
The Groom says when the party is over.
No one drives home drunk. This is handled easily by taking advantage of limo services.
Does the groom pay for his own bachelor party?
The groomsmen split the groom's fees as long as they aren't too exorbitant. That means that the spending for this stag party should be easy on everyone's wallet.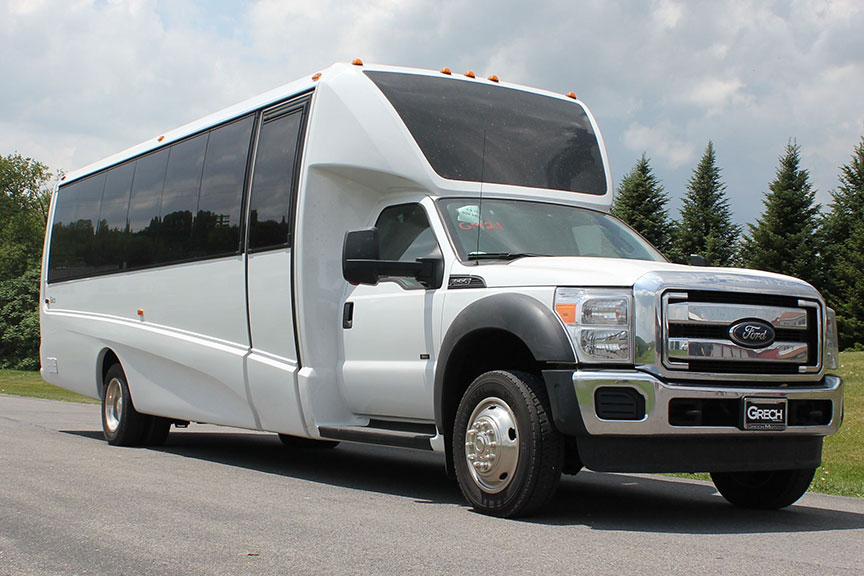 Which Limo Would You Choose for A Bachelor Party?
For smaller groups, stretch limos are the answer. If the group is larger, a party bus rental is the way to go. Both choices ensure that this is an all-inclusive evening with no need for a designated driver.
Party Bus Bachelor Party
When plans for a bachelor party are being made, you and your friends may ask, "Why should we choose a party bus for any party?"
When half of the fun is getting there, a party bus limo is the perfect solution. Everyone chipping in keeps the rental affordable. You'll be hitting the town in luxury with a state of the art entertainment system and club lighting. The backdrop of the lights of the city make a party bus bachelor party magical.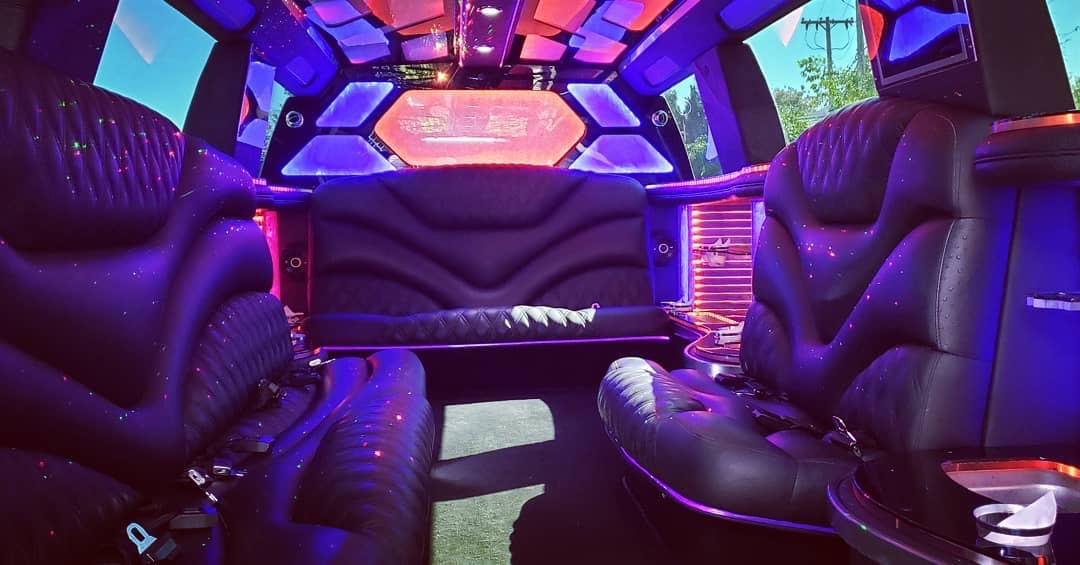 Bachelor Stag Ideas
So, what are some good party bus ideas?
The party can be anything you dream up: theme party, a specific destination, or a night on the town. It should reflect the tastes of the groom. When you want to make it a truly memorable night, rent a party bus. Party buses, with their professional limo services, create an atmosphere of fun from the moment you're picked up.
Themes can be crazy or stylish. Some ideas are Superheroes, Pirates or Elvis Night.
Bachelor Party Destinations
Here are a few ideas for party destinations in the Boston area:
Strip Clubs
Strip Clubs like, "The Glass Slipper," and bachelor parties go together like honeymooners and the Mile High club.
Brew Your Own Beer
At, "Hopsters," you book a kettle and brew up to three cases of your own beer.
Go Karts
Go-Kart adventures are great for the adrenaline junkies.
Vegas Night
Check out the, "Encore Casino," in Everett. For a road trip, check out the, "MGM Casino: Springfield," and while you're there, you can make a stop at the, "Basketball Hall of Fame."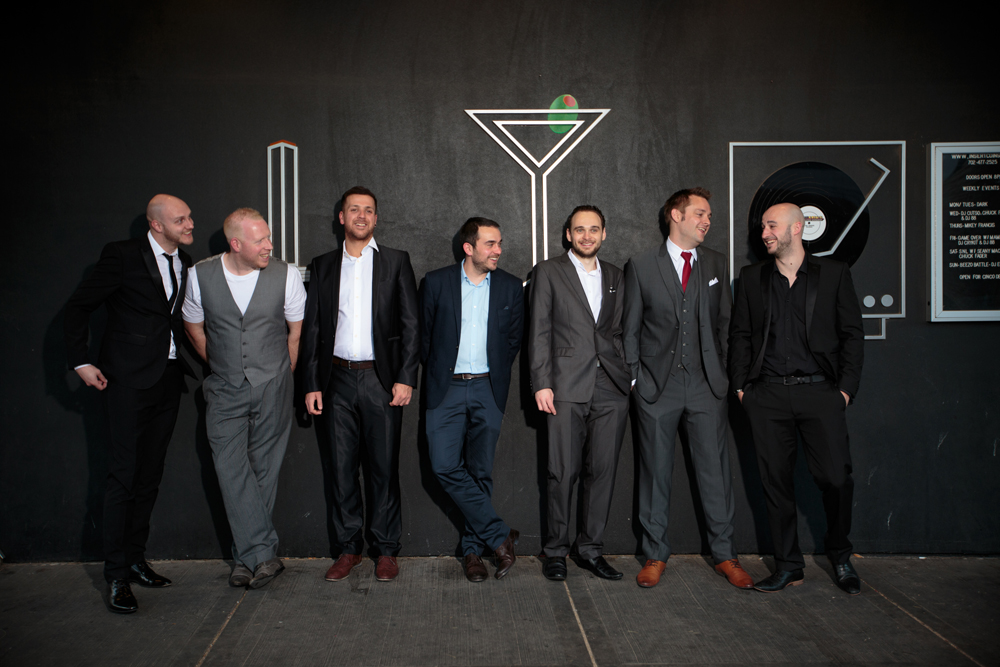 Bachelorette Parties
It's only fair that the bride gets her own celebration with friends. Here are some suggestions for a fantastic bachelorette party.
What happens at bachelorette parties?
Fun! Different from the traditional bridal shower, bachelorette parties are designed for the bride to have a great time with her friends before she walks down the aisle. It can be anything she wants it to be, from the excitement of club hopping to a wine tasting or spa day.
How can we make a budget for a bachelorette party?
Take a survey to get a feeling for ideas and also for gauging what everyone is comfortable spending. From there, you can start to plan the evening's entertainment.
What are some ideas for a bachelorette party in Boston?
Night Clubs
Howl at the Moon is ready for your bachelorette party. Check out their, "Brides Gone Wild," bachelorette party package. If she prefers country music, check out the bachelorette package offered by, "Loretta's Last Call."
Boston Public Library
This destination isn't for reading but for their High Tea. With offerings of tea, mimosas and finger sandwiches, this is an elegant way to celebrate the day.
Pole Dance Fitness
Here's something a bit different. Have everyone try their hand at Pole Dancing. Look for classes that offer group discounts and party packages.
How do to I Hire a Professional Wedding Limo Service?
For great packages, check out Boston Party Bus Limo. They offer everything for the Wedding party from stretch limos all the way up to charter buses. They'll put together a package that's right for you, your family and friends.