Cadillac Escalade Limousine Rental: A Sophisticated Choice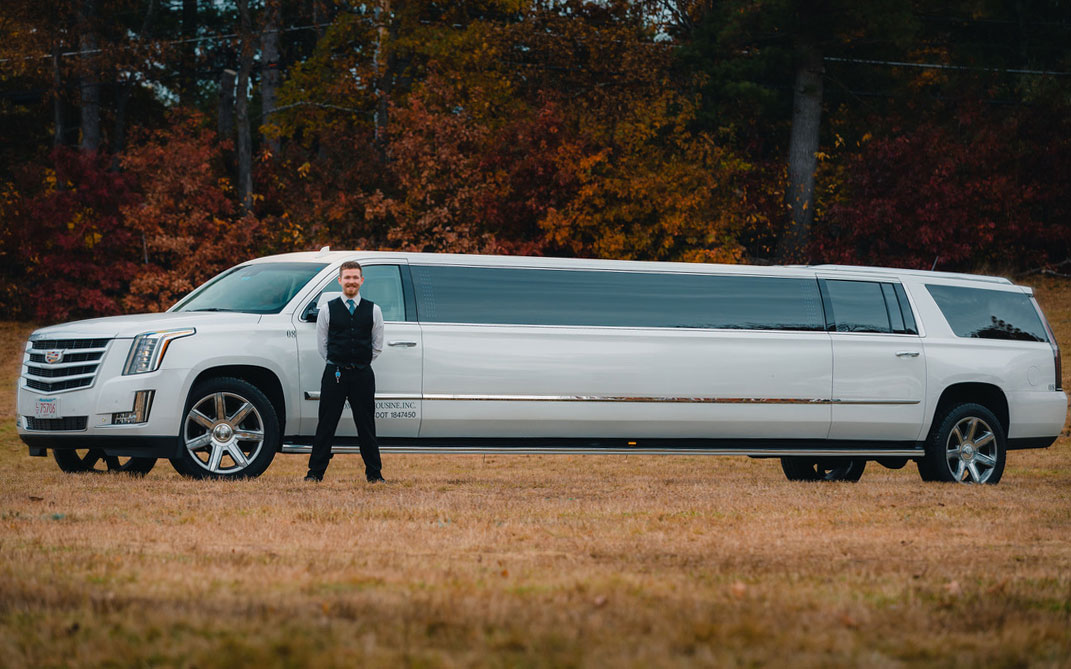 Cadillac Escalade Limousine – The Limo Rental That Makes a Statement
Manufactured since 1999, it's the iconic showstopper at every award ceremony. The Cadillac Escalade stretch is the limo that will turn heads every time.
How Many People Can Fit into a Limo?
A Cadillac Escalade Limousine can safely seat up to 14 people. This is perfect for bachelorette parties, prom and other group nights on the town where the Cadillac Escalade limo's price can be split between members of the group.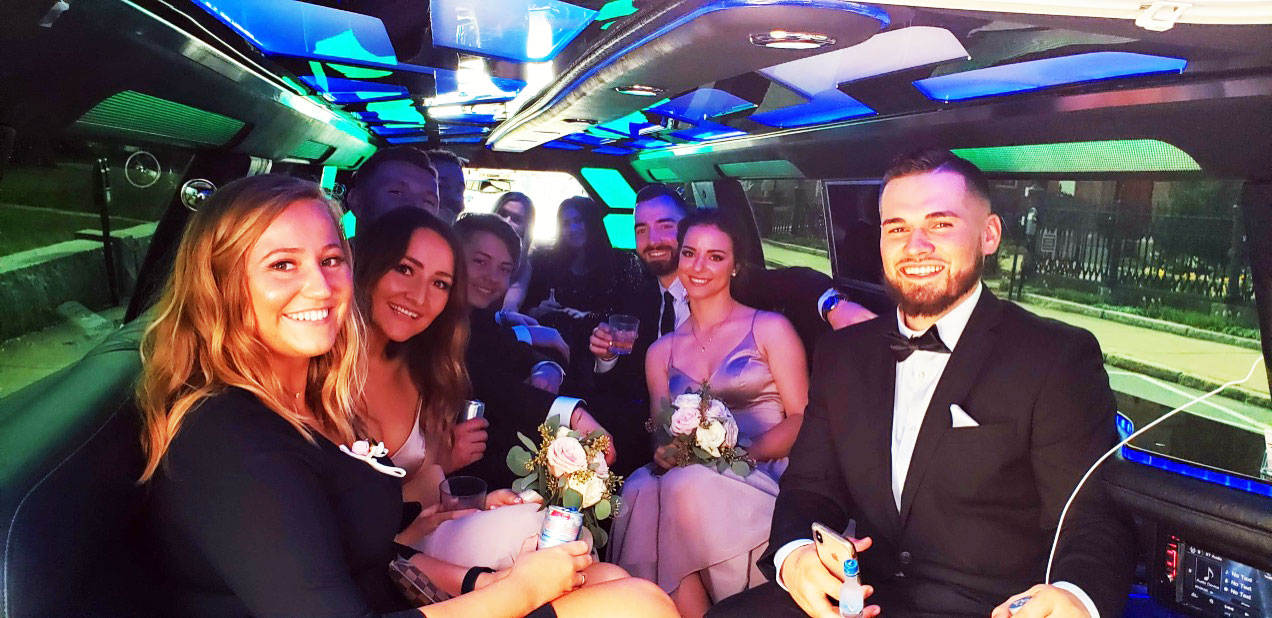 What's the Difference Between a Limousine and a Party Bus?
The most passengers a Cadillac Escalade stretch can safely accommodate is 14. By contrast, a party bus is built more like a bus than an SUV and it can hold up to 30 people. You'll enjoy a VIP ride with both types of limo services. The difference is the number of passengers taking part in your event.
Why The Presidential Limousine is Made By Cadillac
Because of its solid reputation as a top class manufacturer, Cadillac Escalades are coveted by those who hold high status. The presidential limo is built with bullet-proof shielding and Cadillac takes great pride in building the President's Escalade to an exacting standard. This attention to detail raises the standard for every Escalade limo in Cadillac's fleet.
Let's take a look at the Cadillac Escalade limo inside and out to discover what makes this stretch limo so special.
The Cadillac Escalade Limo Inside and Outside
One look at a passing Cadillac Escalade stretch limo and you'll do a double take. The Escalade announces a VIP. Walking up to a door of this beautiful White Pearl that's held open by a professional chauffeur and you'll feel like a movie director.
Once inside, you'll understand why a Cadillac Escalade limo rental is known as the pinnacle of luxury. The interior of this superior SUV showcases high-end seat coverings around the contoured seating and a premium sound system that can be tailored to suit all musical tastes. 
Climate controls ensure a comfortable ride to the ever-changing Boston weather. Visually, fiber optics coupled with the neon lights offer an amazing and unforgettable experience.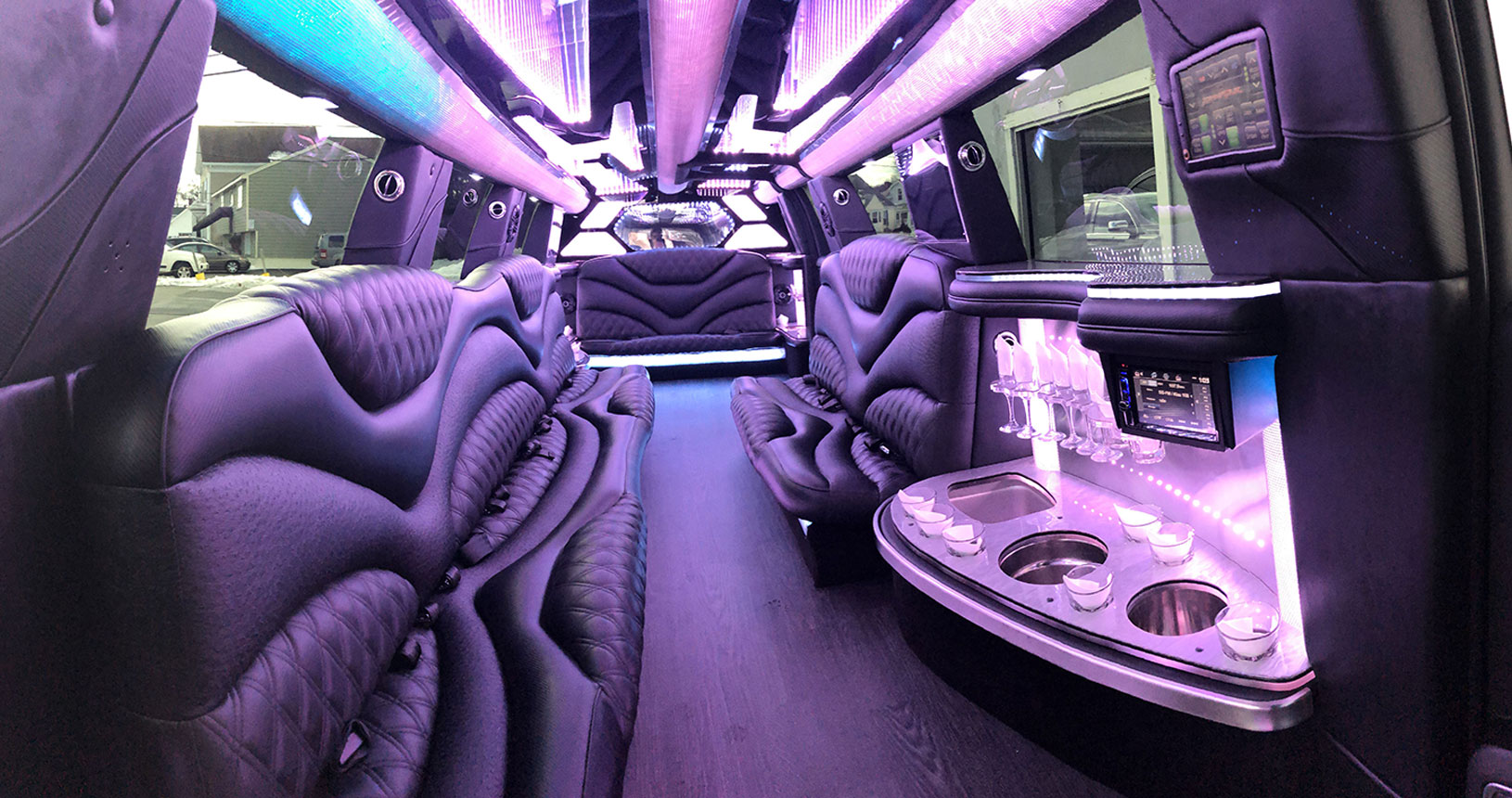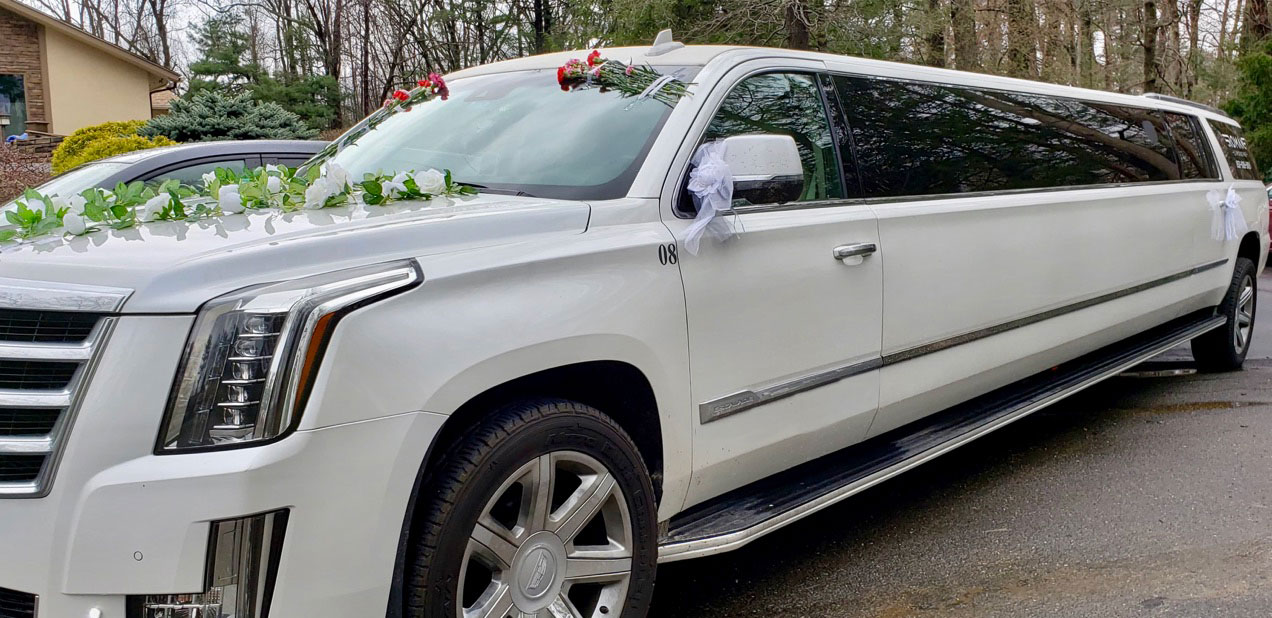 Overview of a Cadillac Escalade Limo Rental
The elegance and sophistication of the Cadillac stretch limo may lead you to believe that a rental is out of your reach. This couldn't further from the truth. Many services offer packages that will help ease the cost of an Escalade limo rental for your event.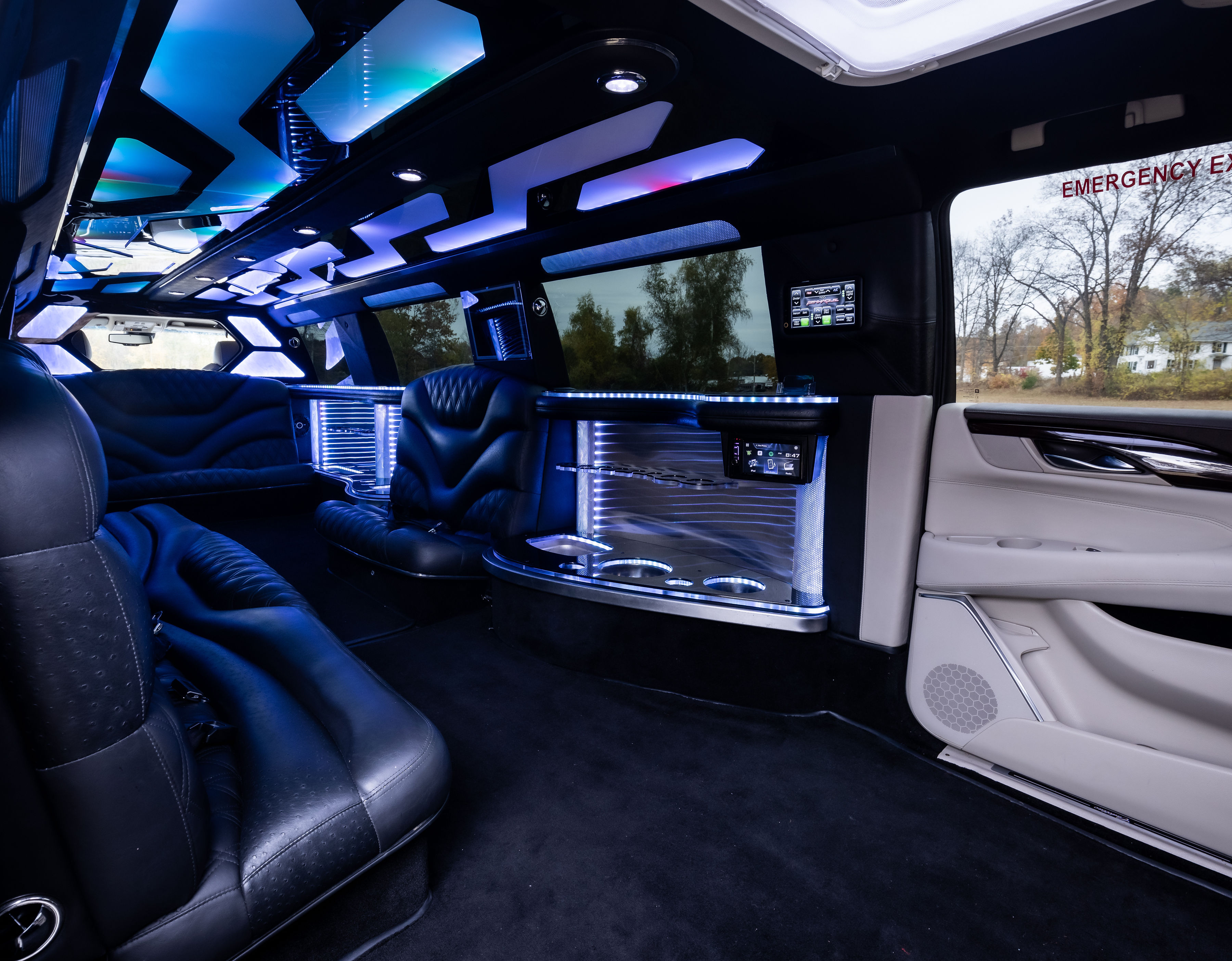 Why Would You Hire a Limo for a Birthday Party?
An Escalade limo and birthday parties are a perfect match. Bring a playlist for the amazing sound system, games and a party mood. Add some food and alcohol and you're hosting a party that's a blast from pick up to drop off.
How Do I Hire a Professional Wedding Limo Service?
You'll need to do your research. Determine how many people are in your party, where you want to be picked up , where you want to be dropped off and how many hours you'll need the service. Then get quotes from nearby limo services.
A Cadillac Escalade Limo Near Me
Escalade limo rentals are more affordable than you realize. A quick online search will show you some of the top places where you can find a Cadillac Escalade limo for rent.
How Can I Get Limo Services in Cambridge for My Wedding?
Boston Party Bus Limo offers point to point service in Cambridge. Our rental prices are affordable and our bus services are professional. With a host of amenities and features in every vehicle in our fleet, we can accommodate most requests.

Which Company Provides the Best Limo Service in Boston?
Boston Party Bus Limo is a top rated limousine service in Boston. We're here for your wedding party, bachelor/bachelorette parties, proms, anniversaries and your birthday parties.
If you're looking for a quote on the Cadillac Escalade limo price, call us or go online today!