Club Party Bus - State of the Art Limo Bus
Our Thirty Passenger Club Party Bus
The Club Cruiser party bus is amazing. This passenger party bus has an ultra lounge feel to it. It features fiber optic lighting, a superb sound system, beautiful bar with ice bins, LED TVs, a CD/DVD player and console that allows you full control over the lights, music and video. 
If you have your own playlist on your iPod, that's okay, too. This party bus rental has jacks available in the beautiful console so you can hear your party tunes like you've never heard them before.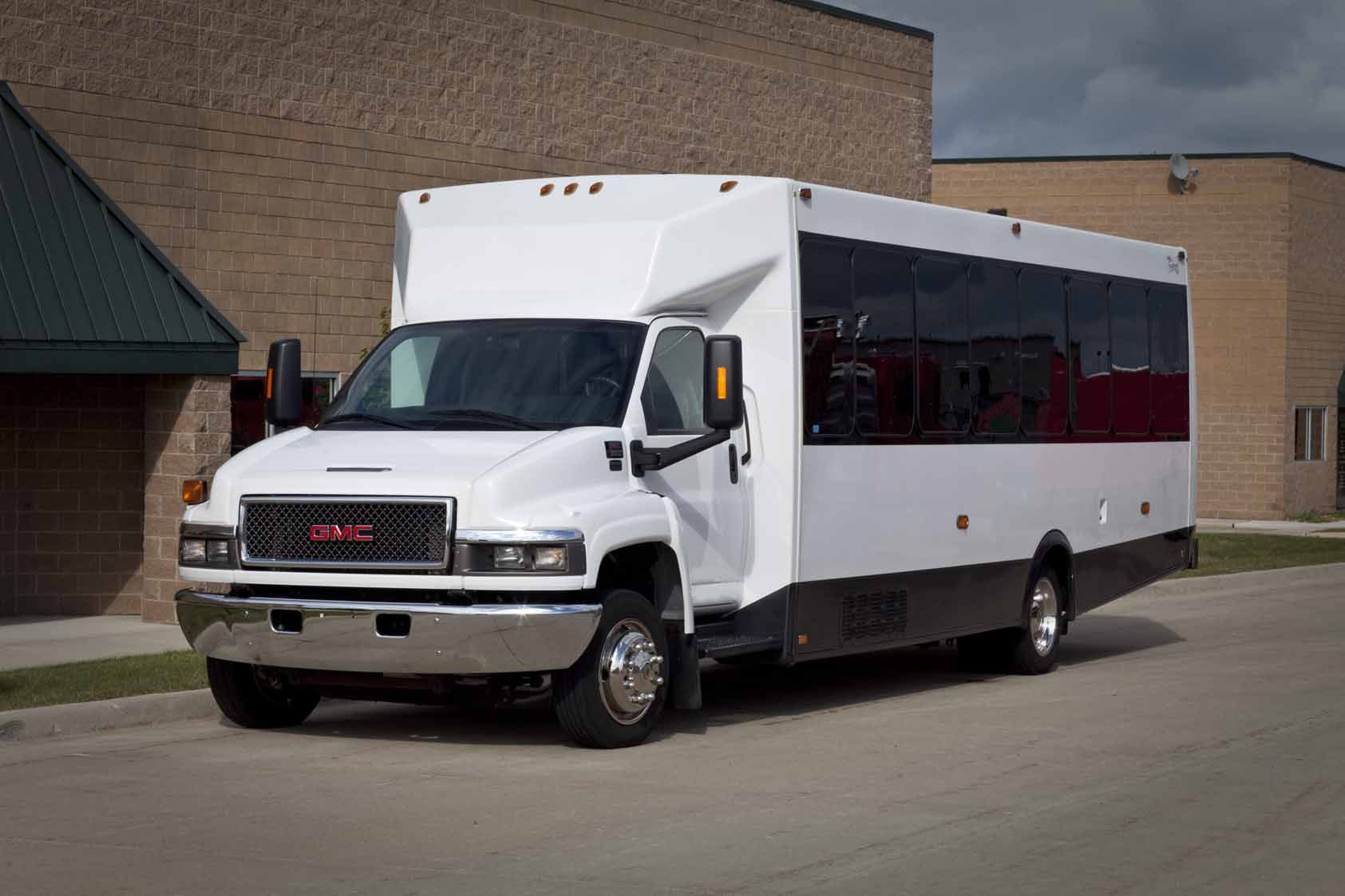 What is a 'Party Bus'? How Does it Differ From a Simple Bus?
A standard bus is designed with pairs of seats facing forward and is designed simple transportation. Party buses are state-of-the-art limo buses with luxurious detailed interiors. 
There's room to stand up and walk around. Perimeter seating enhances the party atmosphere. You'll also find a great sound system and fantastic lighting.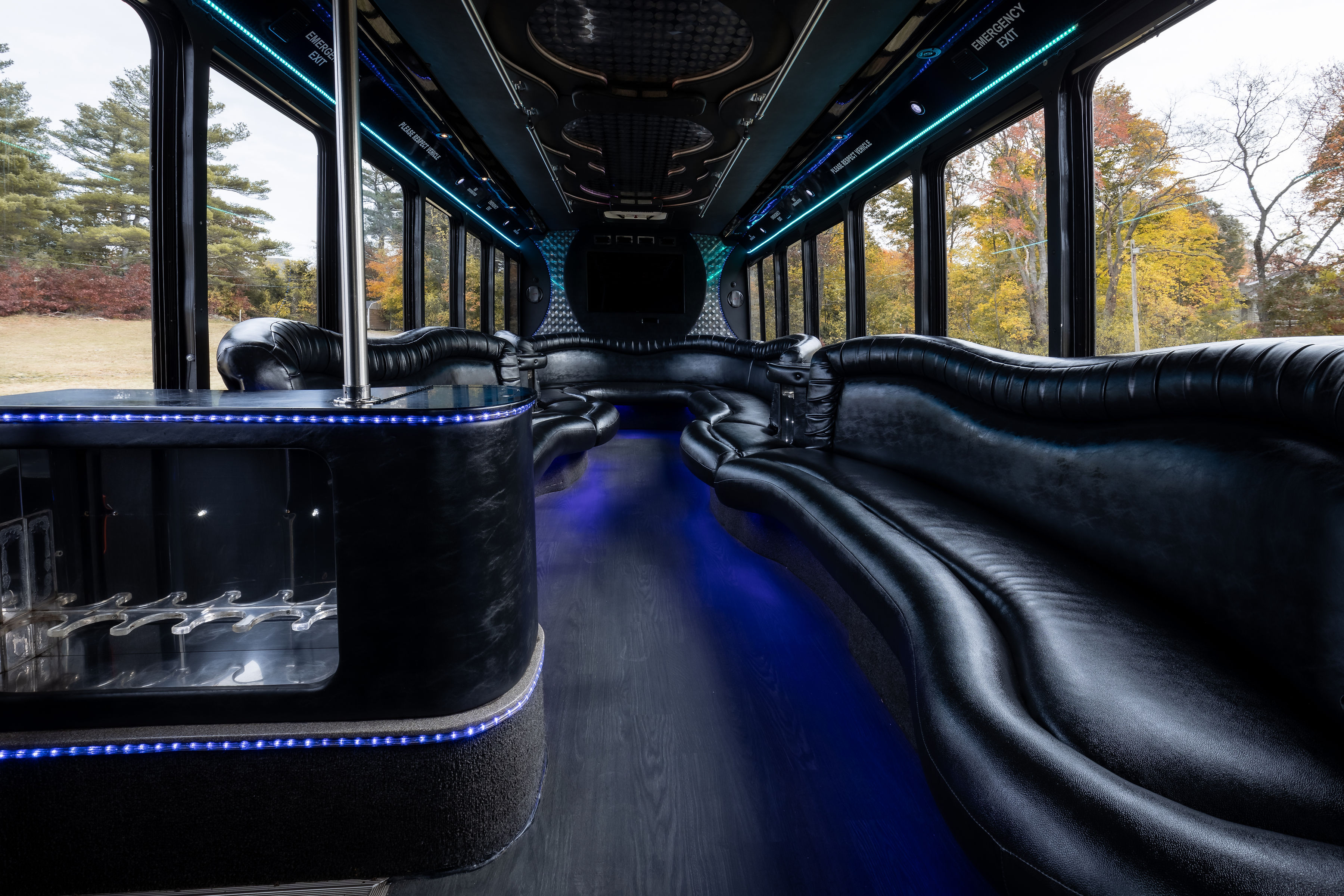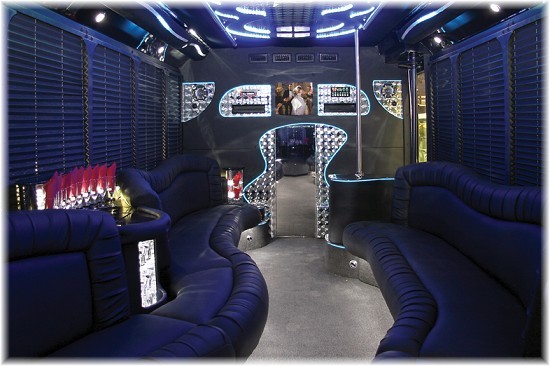 What is a Club Party Limo Bus?
A club party bus is a bus that's been changed and upgraded with luxurious details to mimic the feeling of being in the VIP lounge of a nightclub. You won't find a detail that's been overlooked in these vehicles.
Club Cruiser Party Bus
The Cruiser is the nightclub party bus people are referring to when they talk about a club on wheels. The cruiser party bus is truly a state-of-the-art entertainment venue. Everyone knows the best party in town is going on inside this thirty passenger bus.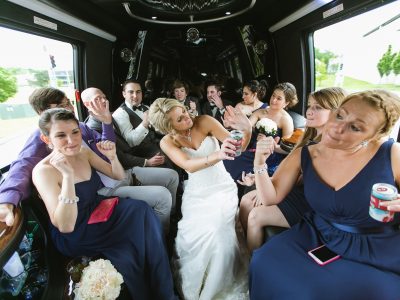 Why Should We Choose a Party Bus for Any Party?
The club cruiser can only be described as a club on wheels party bus, making it perfect for everything from a club crawl to a 21st birthday party. A party bus club crawl is always at the top of everyone's list of ideas for bachelor/bachelorette parties or a great night on the town. There's no reason to worry about traffic safety since there's a designated driver and everyone can get home safely.
Club on Wheels Party Bus
This party bus has everything you need to feel you're traveling like a VIP. Loud music, disco lighting and a dance floor with a dance pole create a party atmosphere everyone will remember forever. Whether you're choosing a theme party, are heading to a concert or a sporting event, your party starts when you step on the bus. Open bar built inside the vehicle is an option.
Have You Ever Been on a Limo Bus?
Absolutely! You can fix yourself a drink and then sit back and enjoy the party. When you're rolling like a rock star, the smiles never leave your friends' faces.
What are Some Good Party Limo Bus Ideas?
Any special occasion can be celebrated on a party bus. You can go on a brewery tour, head to the casino or tailgate at a sporting event. You can also go to a concert or take a ride to the beach and watch the waves roll in the moonlight.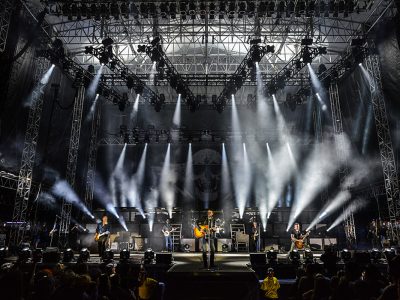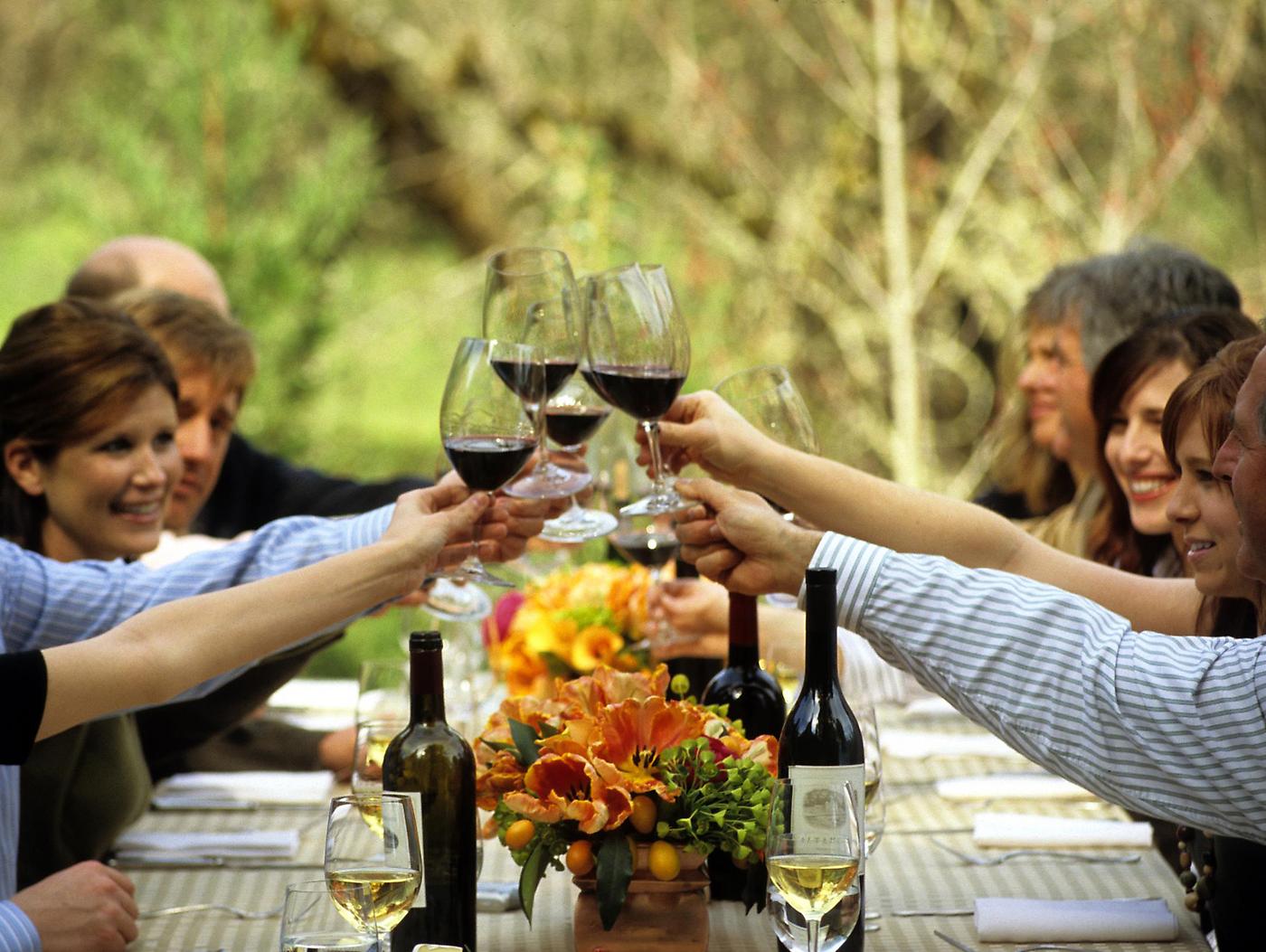 Party Bus Club Crawl
One of the most popular ways to have a great time with friends is a pub crawl. You can make it even more special by renting a party bus and letting someone else do the driving. Many limo services offer a party bus with club packages for a special and affordable evening with friends.
Which Limo Bus Would Be Good for Renting for Prom?
Our Club Cruiser party bus seats twenty-six to thirty passengers. That's a luxurious ride with the cost split between thirteen to fifteen couples. There are certain terms and conditions that have to be met for passengers under the age of 18 but it's the perfect way to keep kids safe during their exciting night.
Which Service Provides the Best Wedding Limo?
Boston Party Bus Limo is a top-rated limo service for a wedding party of any size. Our party buses are professionally maintained and our prices can't be beat. Call us today for a free quote.