Boston Charter Bus Rental
Charter bus service | Coach bus rental
When planning a group event that involves some traveling, one of the best ways to get for everyone to get to the destination safely and at the same time is by renting a charter bus.
Coach bus rental near me
There are so many choices these days that it can be confusing as to which is the right bus rental for you. Let's take a look at the differences between a mini bus and a charter bus rental to try and answer some of the questions that come up to help you make the right choice rental choice for your group's big event.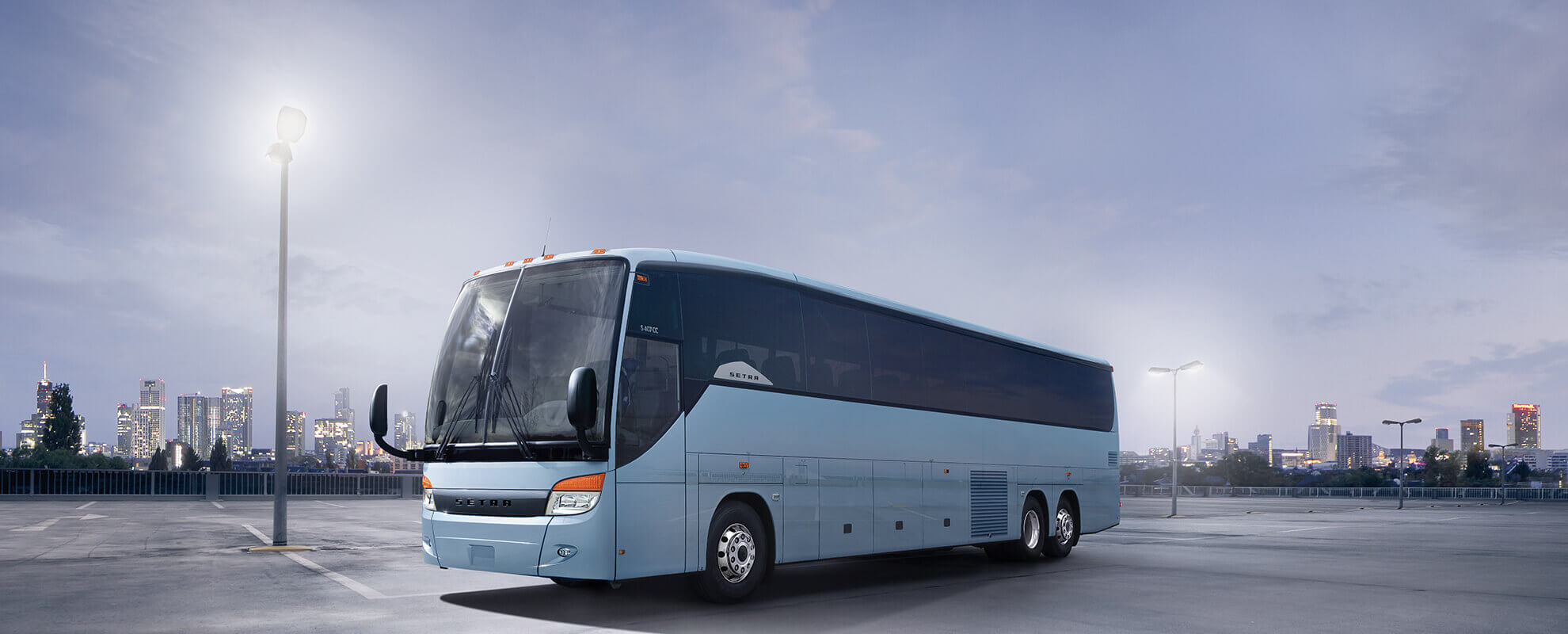 What is a Charter Bus?
Charter buses have reclining seats, extra space for luggage and a lavatory. A high quality charter bus company will also have DVD players, power outlets, USB charging stations and WiFi. These buses will make your longer trips a very comfortable travel experience.
How many seats are on a standard private coach bus?
A charter bus is larger than a minibus, which can usually hold up to 30 passengers. For larger groups, charter buses usually accommodate anywhere from 47 to 56 passengers.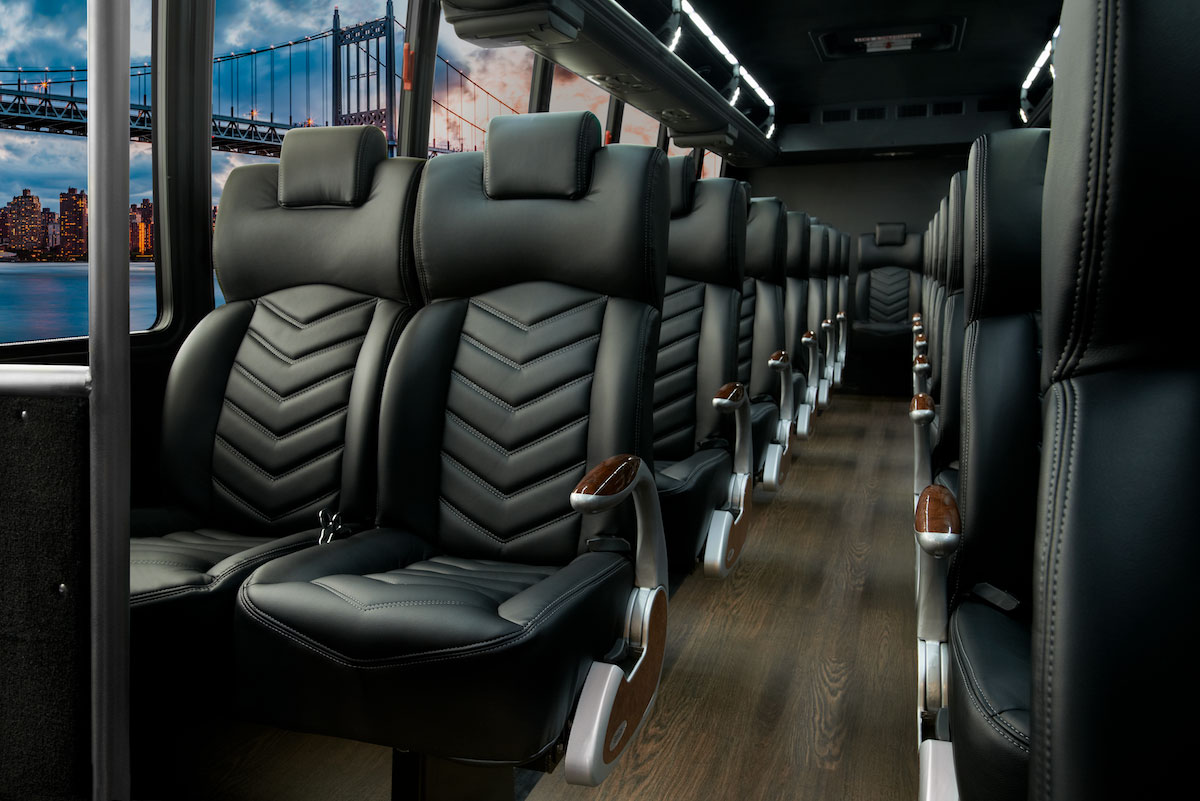 Is This How Major League Baseball Teams Travel?
For their away games, they charter airplanes for longer flights. For shorter distances, they opt for group transportation, which means that they're chartering a bus. When you charter buses, you're traveling like a major league ball player.
What are the benefits of booking a charter bus rental service?
Chartering a bus keeps everyone together. Once everyone is on the bus, everyone stays on the same page which makes them great for family reunions when heading to that special park. Corporate outings will benefit from a coach rental by starting a team building experience right out of the parking lot. Charter rentals are great fun for all types of events from church functions to keeping the wedding party together for a destination venue.
Chartering a bus for a field trip or prom is the logical choice over renting a school bus. A coach bus has a lavatory and reclining seats, making the trip more comfortable for the students. This allows them to full engage in the trip's learning experience instead of the chaos and discomfort of riding in school buses.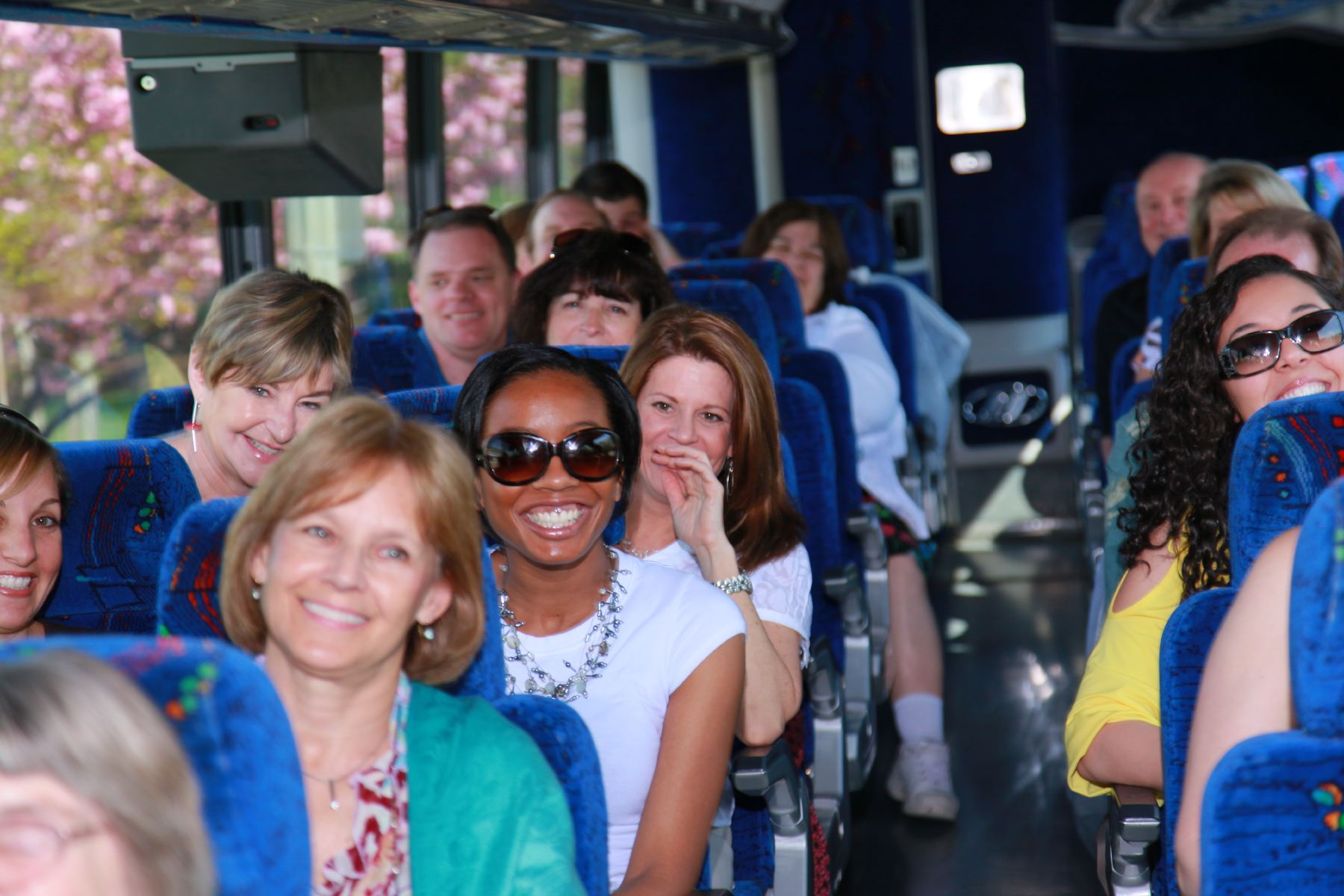 How Much Does a charter bus rental cost?
Renting a charter bus is quite affordable. Charter bus rental rates are dependent on the size of the bus, the length of the trip, whether you want to rent for full days or by the hour, the actual itinerary and whether or not alcohol is being served.
Don't forget fees like accommodations for your driver. Parking permits, entrance fees, and tolls all need to be accounted for in the total cost. For overnight trips, many hotels offer discounts for your driver. 
A little more planning not only helps to keep the cost of the trip down, it gives you and your group a solid plan that leaves little to chance, ensuring that your event is a rock solid success. Once you have figured out the details, there are ways to lower the costs even more.
How Can I Save Money on a Party Bus Rental?
Lowering the overall cost of your rental and your event in general can usually be done by doing a bit of research. Bus rental costs can be lowered by planning your event during the Fall and Winter. The peak time of year for rentals are Spring and Summer.
Many venues and hotels will have off site parking at reduced rates for charter buses so call the hotel you're planning on booking with and ask them if they offer discounts for groups and their buses.
You'll also want to ensure that you maximize the passenger list. The bus rental's passenger capacity should come as close as possible to matching the number of people in your group. Dividing the fees up between the most number of people will lower the overall charter bus rental cost.
How Do I Find the Best Charter Bus Rental Rates?
A charter bus rental is the smart way to keep everyone from dealing with the hassle of multiple ride sharing services, saving you time and money. Once you calculate all of the travel expenses, you'll recognize that putting your group together in a charter bus is a smart strategy.
For tours throughout Massachusetts or just a tour around Boston, charter bus rental rates can vary widely. Your quoted rental price should be matched to your specific needs. Look for a bus rental company that's ready to listen to exactly what you're looking for and give you a quote based on your itinerary.
You may be asking yourself, "How do I find a charter bus rental near me?"
Finding a Charter Bus Rental Near Me
If you want to find a good bus rental service in Boston, be sure to call or go online for a quote at Boston Party Limo. We can fill your needs from services for a wedding party to a private tour in a full sized coach bus.
Will match your requests with a bus that's specific to your itinerary, guaranteeing a great deal on a quality charter bus. Our  outstanding customer service ensures that your event will be memorable for all the right reasons. Call today!