24 Passenger Luxury Party Bus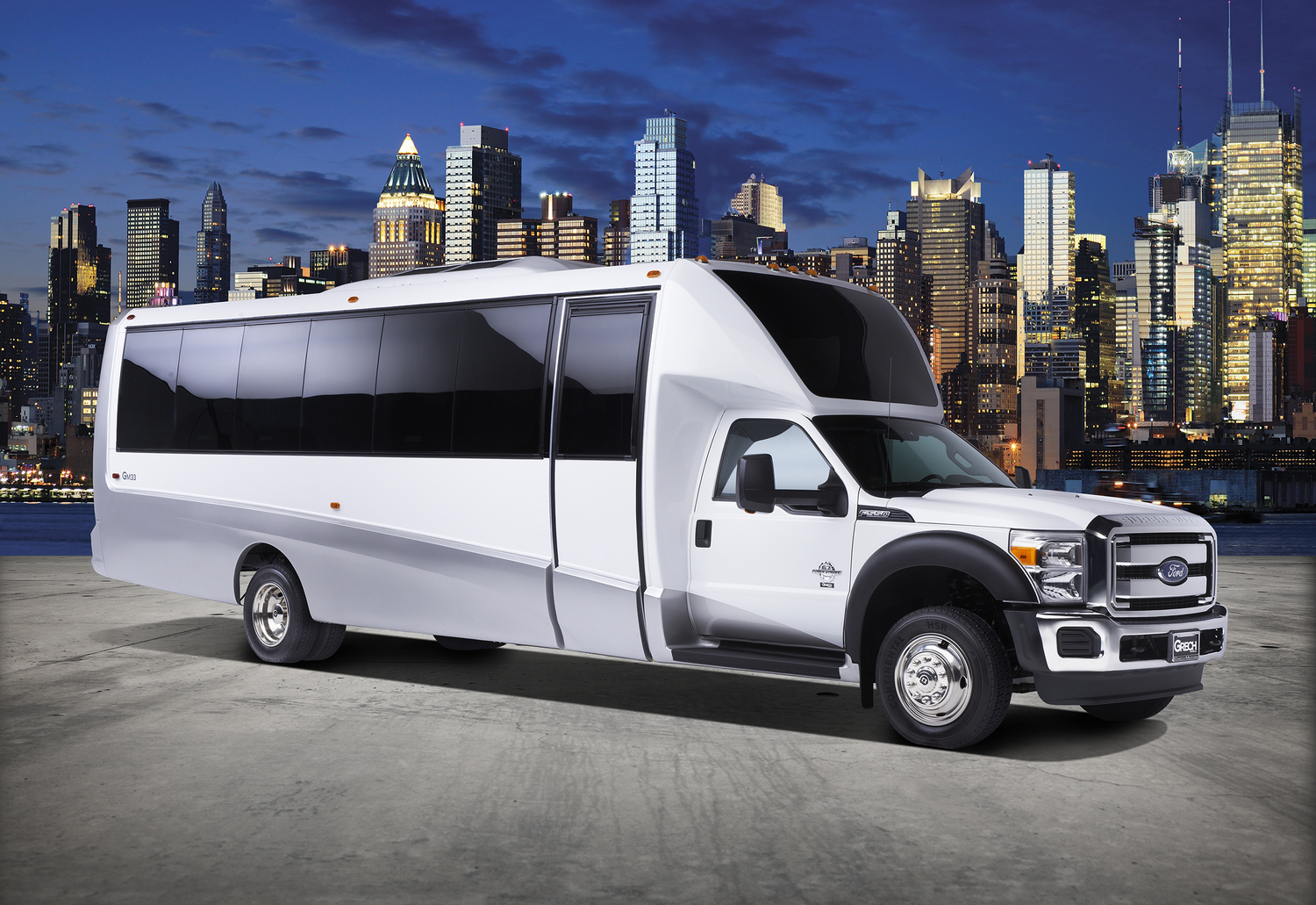 A VIP Limo Bus Rental
Party bus rentals in Boston make everyone feel like a star. These are luxurious vehicles and have been upgraded with entertainment and high style in mind. This is the perfect bus rental for entertaining clients.
A modesty panel and tinted windows give you privacy. The DVD player can be used for a presentation. Of course, as with any limo rental, you're free to bring your own beverages aboard.
What is 'Party Bus' and How Does it Differ From a Simple Bus?
A party bus is a bus that has been modified with perimeter seating and more head room. It has been upgraded with amenities such as a top rated sound system, neon lighting, laser lights, minibar and LED televisions. Larger party buses may also have space for a dance floor and a dance pole. 
Party buses in Boston are regulated by the same laws that govern standard buses so you can stand up and walk around while the vehicle is in motion.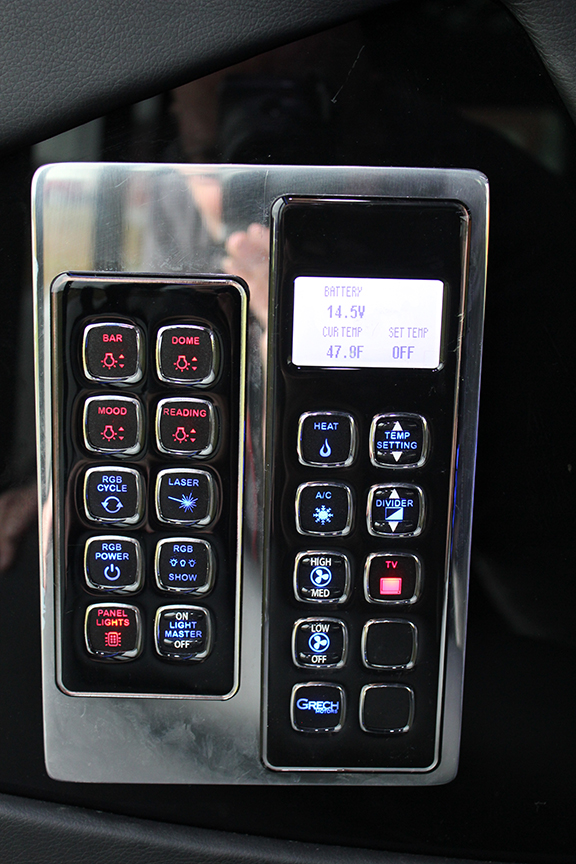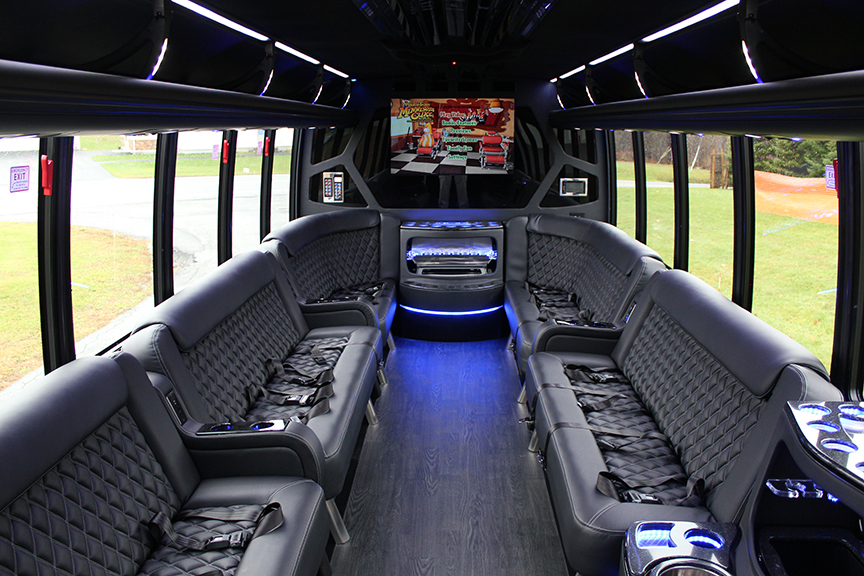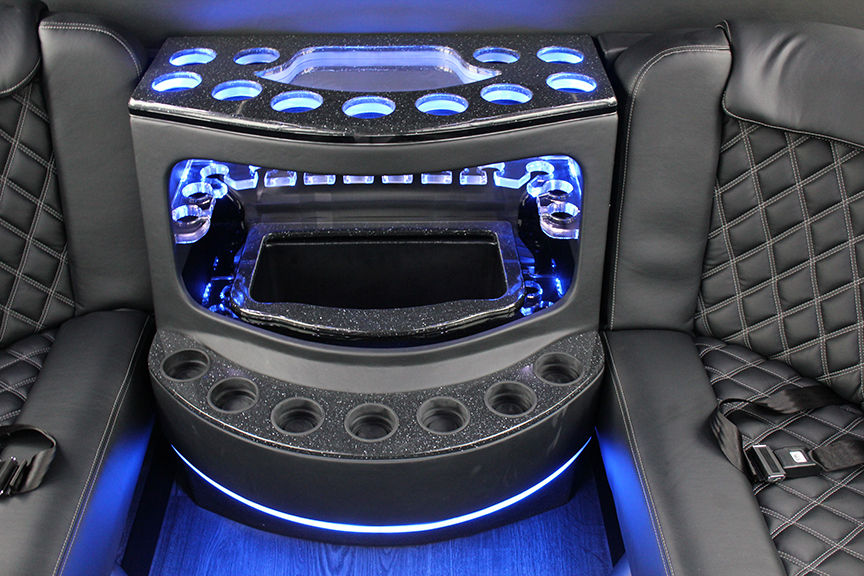 Inside the Party Bus Experience
With party bus rentals, the party starts immediately. The wood-look flooring is gorgeous and the lighting system can set the mood for any occasion from the wildest bachelorette/bachelor parties to transportation to a sporting event or concert. The tinted windows keep your party private while you and your guests can still enjoy the scenery.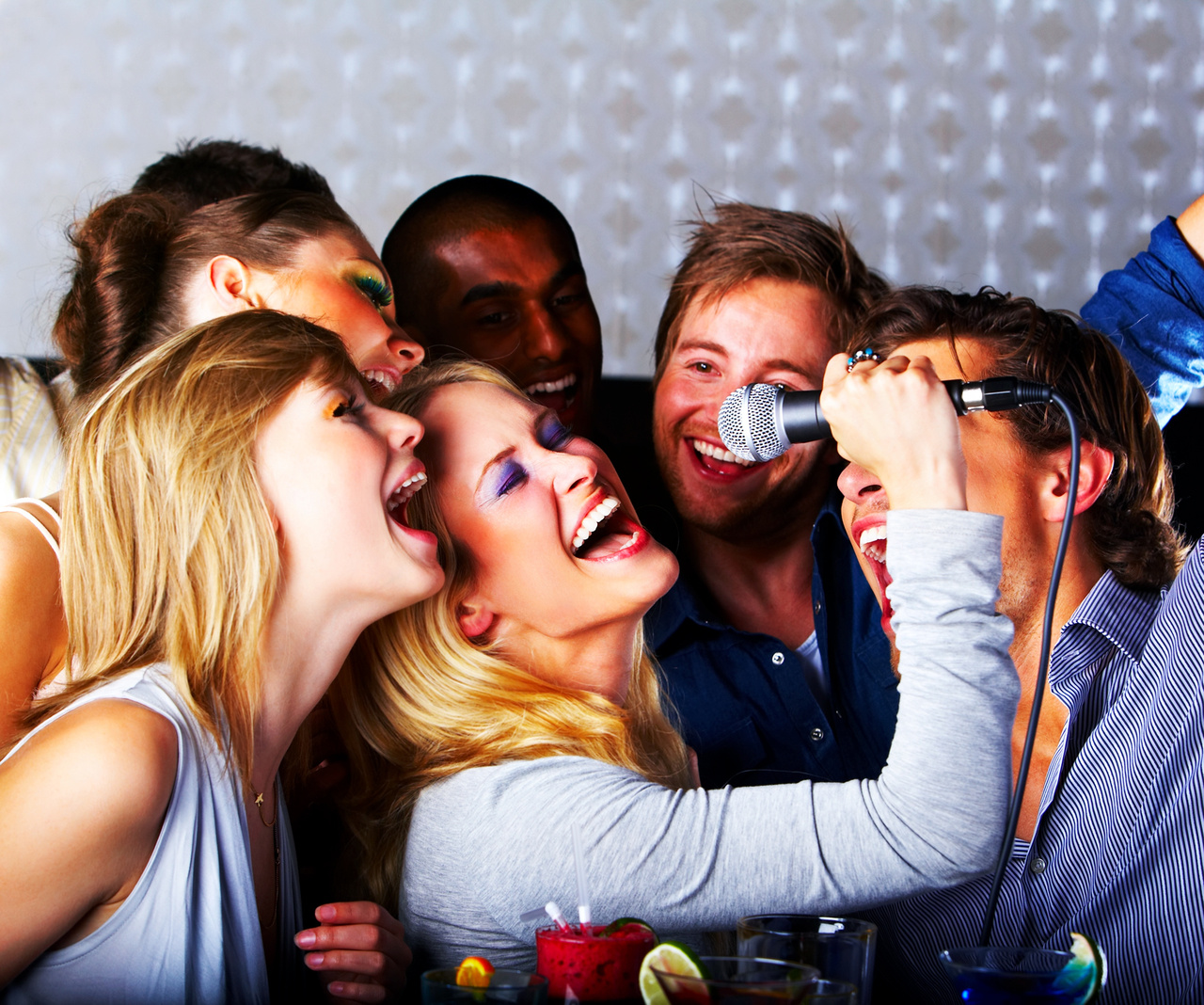 What Are the Advantages of Hiring a Boston Party Bus Service?
It helps to keep everyone on a schedule.
It saves time and money.
Sharing the travel expenses is cheaper than everyone paying and driving separately.
It's more fun for everyone to ride together.
How Many People Can Fit Into a Party Bus Limo?
A party bus can seat anywhere from ten to thirty-two passengers. It depends on the size of the bus. The party bus experience is perfect for a bachelor bachelorette party, birthday party and prom parties.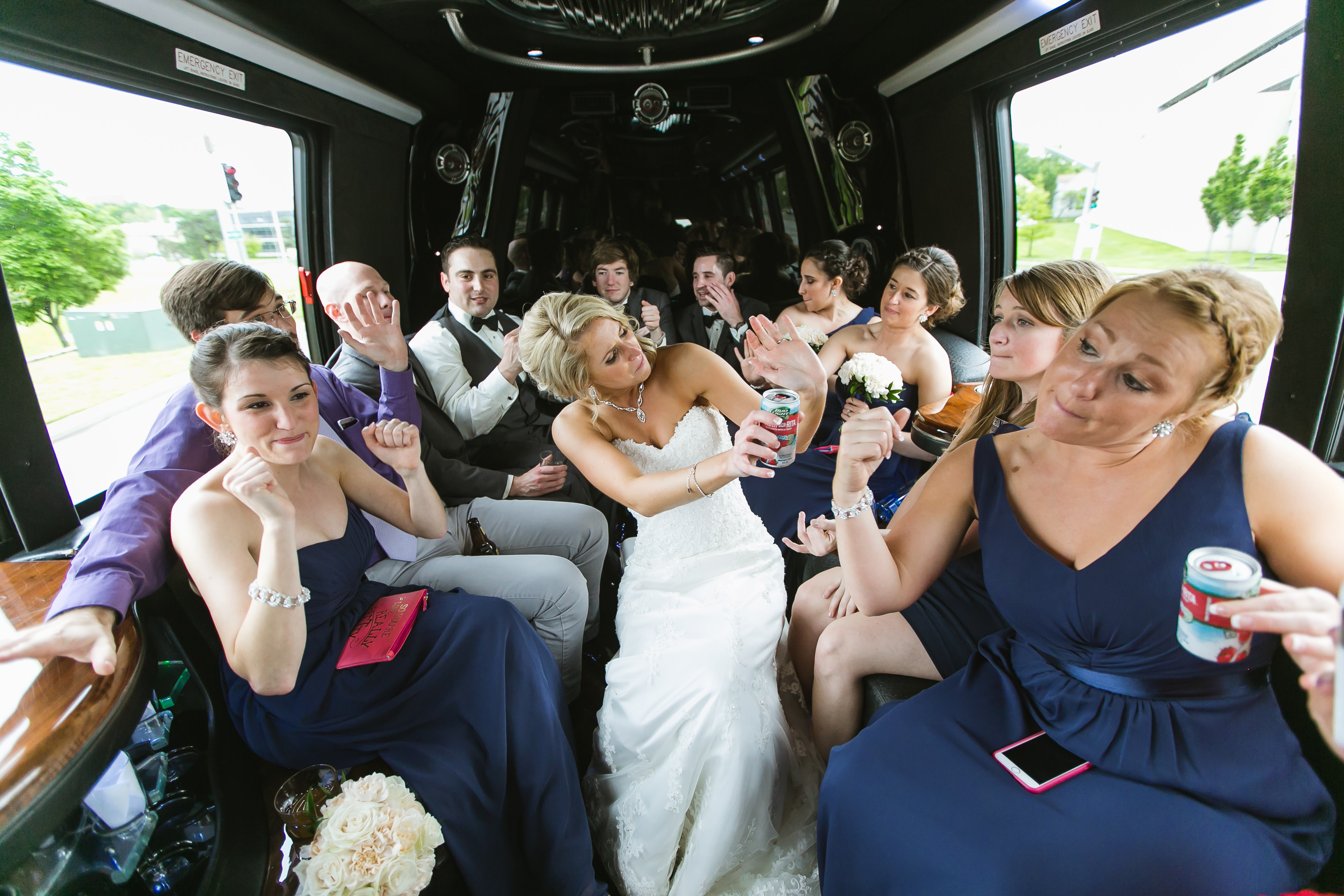 Rent a 24 Passenger Luxury Party Bus
Our twenty-four passenger bus is definitely a VIP limo bus rental. Leave navigating Boston traffic and parking to an experienced, professional driver. The touch screen console controls the sound system, two LED televisions and the outstanding lighting system.
There is a panoramic window over the driver. It also features a stainless steel ceiling with LED lighting.
Party Bus Rentals in Boston
It's easy to find party buses in Boston. Boston has activities every weekend that are a perfect fit for a bus rental. It's no wonder that Boston party bus services are in high demand.
How Much Does it Cost to Rent a Luxury Bus?
Our 18 to 24 passenger luxury party bus currently rents for $110.00 to $120.00 per hour.
When Hiring Limo, What is the Most Important Thing?
The big keys are to know how many people are participating, when your event is taking place and your itinerary. The number of people will dictate the size of the limo and the other two points will help to pin down a price. Bus rental companies should allow you to view the bus, have all of the proper licenses and give you a written contract.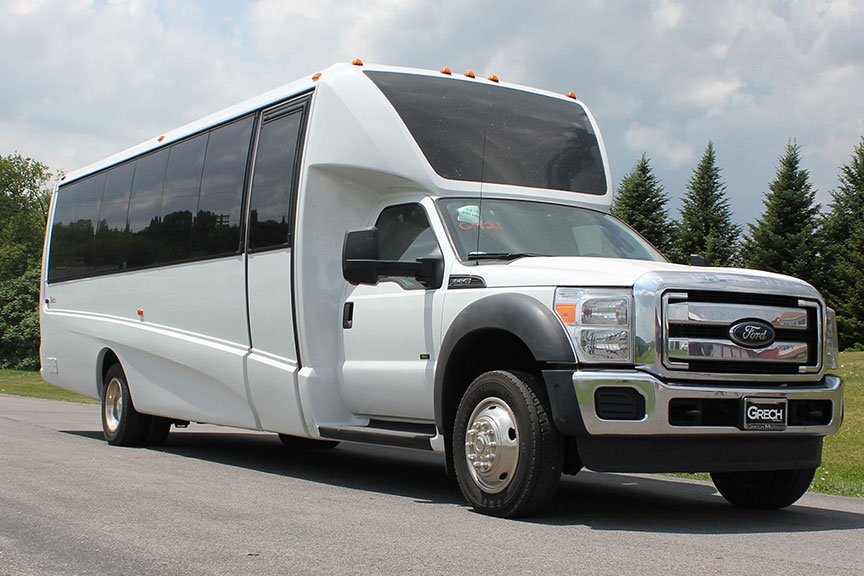 Rent Our 24 Passenger Limo Bus
Boston Party Bus Limo is proud to be a top rated limousine service in the Boston area. Our top of the line limo buses and competitive rates make us one of the most popular party bus companies. We have special package rates for a wedding party bus, proms, bachelorette parties and quinceañeras. Call today for a free quote.