Lincoln Limo Rental - Boston Limousine services

Consider a Lincoln Limo Rental
The Lincoln Town Car is the epitome of stately limousine rentals. The quality of these vehicles is magnificent and every year, Lincoln strives to live up to its historic reputation.
Lincoln Town Car limousines are usually the first vehicles that come to mind when people consider what vehicle type they'd like to rent for a special occasion. Like the Cadillac Escalade, these limos seat up to ten passengers, making this stretch limo a popular choice for weddings, proms and impressing prospective clients.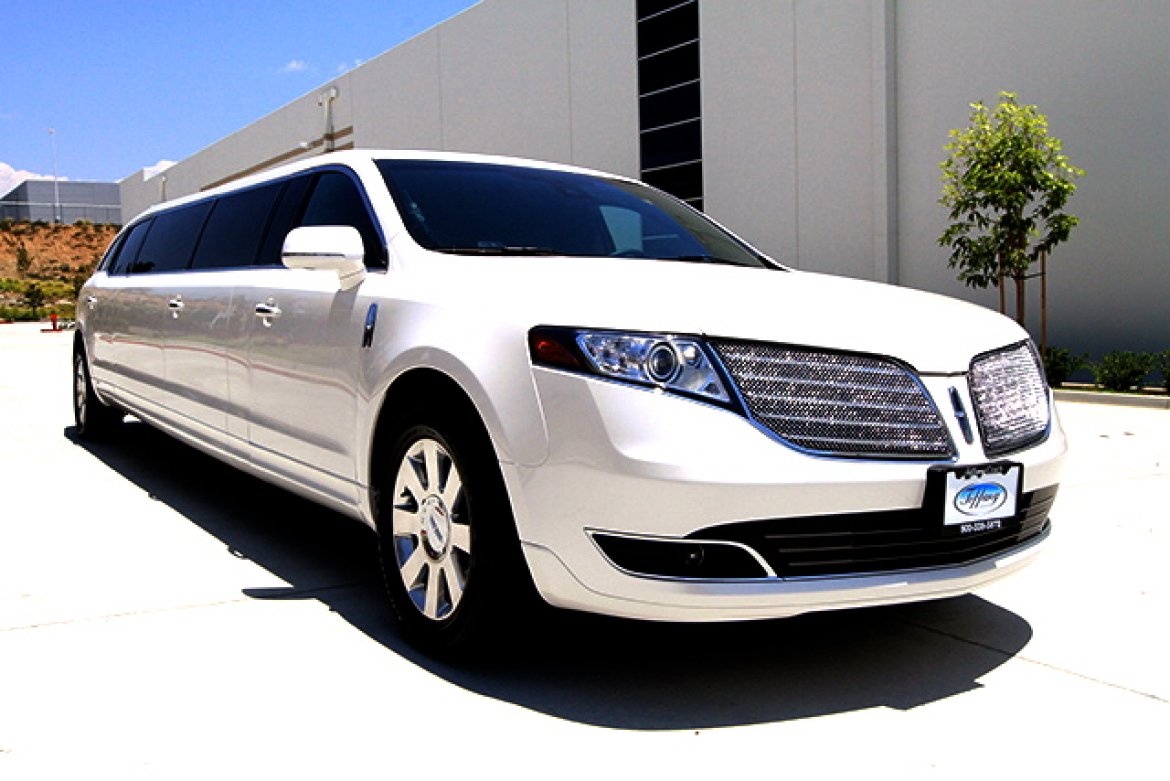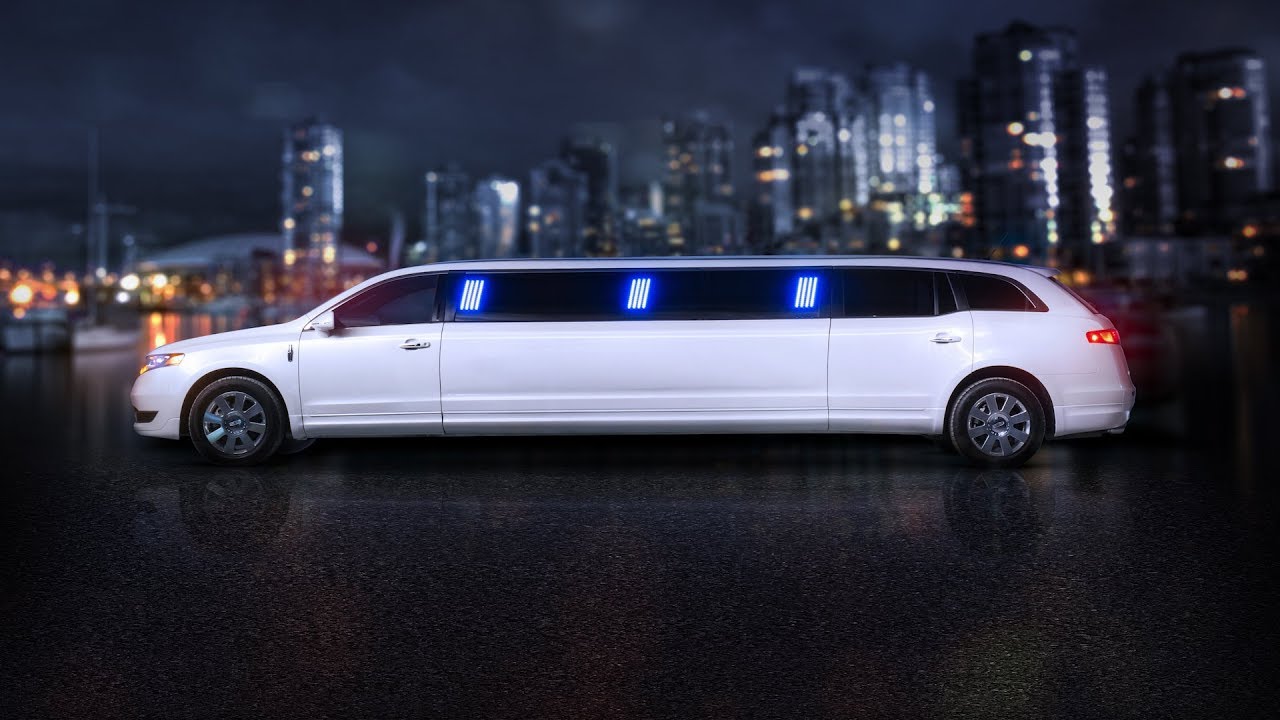 Lincoln Limousine Interior
Take a look inside the Lincoln MKT. The Lincoln limousine interior is a showcase of elegance and craftsmanship. Luxurious leather seating is inviting, roomy and comfortable. The stainless steel mirrored ceiling enhances the mood created by the fiber optic lighting and its twenty-four LEDs. The superb surround sound music system is a treat for audiophiles. LCD televisions can be used for showing off company videos to clients or to play a slideshow to set the theme for a bachelorette party. The AM/FM/CD/DVD player is encased in a rosewood stained panel.
The long window that runs the length of the stretch limousine is tinted to ensure privacy and is frame-less for an unobstructed view of your ride.
While you're riding in your Lincoln limo rental, be sure to take advantage of the gorgeous bar. Its six color fiber optic lighting is a treat on its own. You'll find rock glasses decanters, champagne glasses and two champagne ice buckets with an integrated drain system. You and your guests will feel like VIPs, even if you just opt to drink water!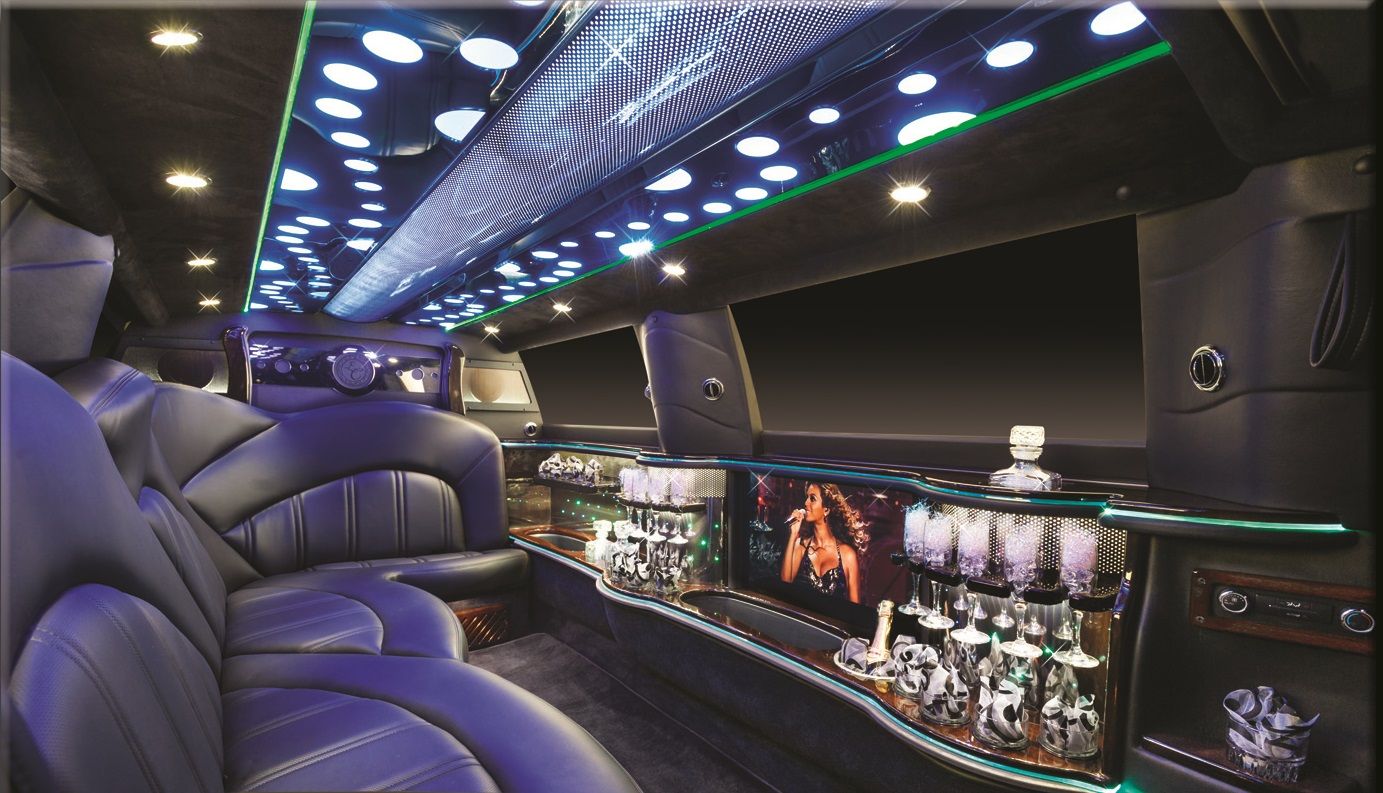 Lincoln Limousine Price
The Lincoln MKT limousine holds about ten passengers. The time and day will affect the cost of the rental. Other factors include the time of year of the hire and the destination. For limousine rentals in general, you can expect to pay at least $500 for the evening because you'll want to factor in fees for parking and gratuities. The Lincoln limousine price ranges fall right in line with this estimate at $100.00 to $135.00 per hour.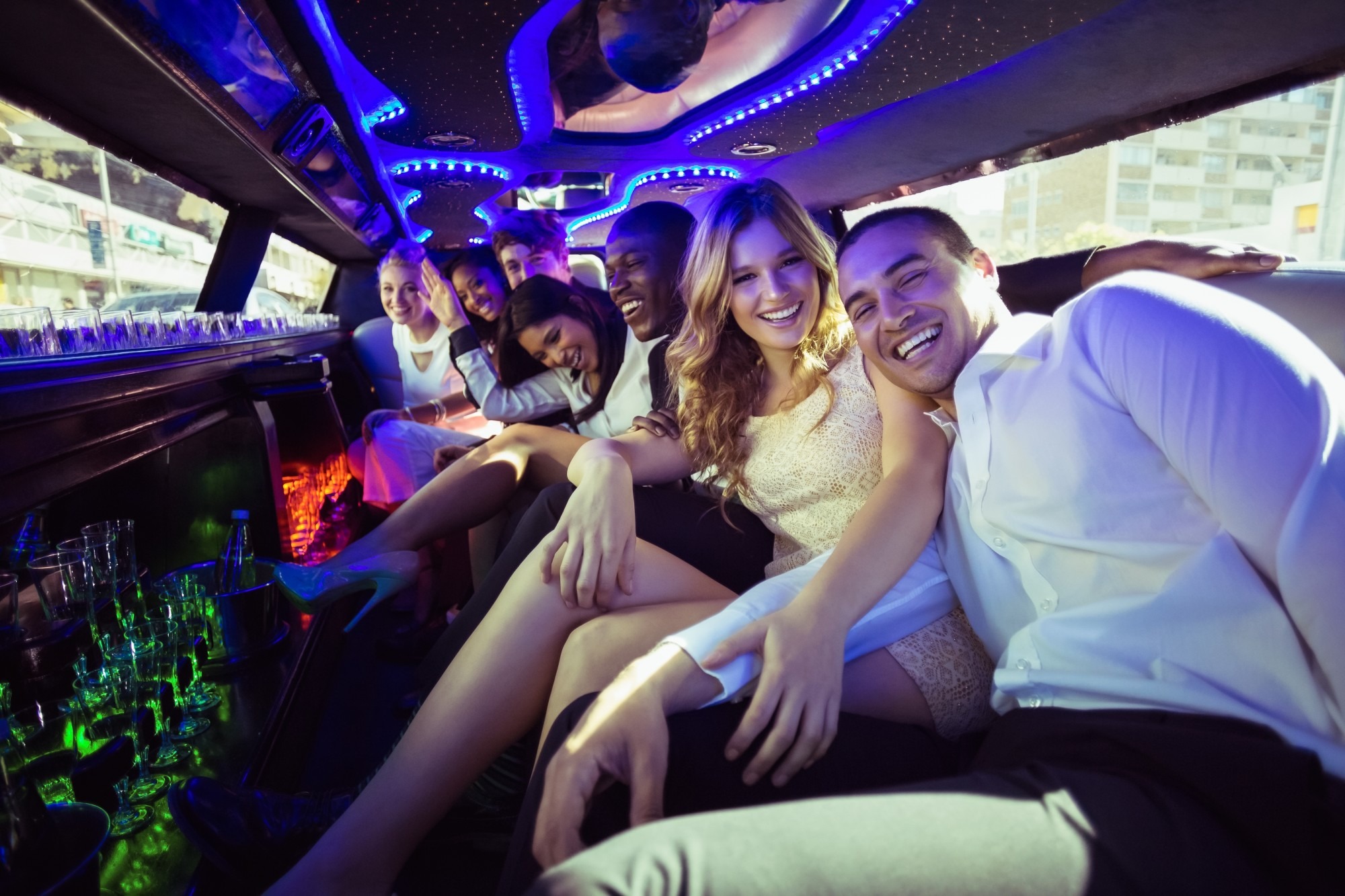 Answers to Your Questions About Limousine Services
How many people can fit into a limo? 
Depending on the type of limousine for rent, anywhere from two to ten people can fit into a limousine. 
A Roll Royce holds two people. A Lincoln limo service can accommodate up to ten passengers. For large groups, consider renting a party bus.
How do to I hire a professional wedding limo service? 
You'll need to bring some information with you before you start researching limo rentals.
First, determine if you want to transport the wedding party or if there will be other guests that will take advantage of your wedding limo.
Once you know the number of passengers, you can determine the size of the limousine you'll need to rent. 
After that, confirm the day, time, number of hours and destination.
Next, do an online search. Read reviews and testimonials.
After that, you'll want to call the limousine services, getting hourly rate quotes from every prospective rental service for your special day.
Meet with the prospective limo services, ask to see their licenses and also ask to see the vehicle you'll be renting. Every limousine for rent should be a showcase of luxury that mirrors your special day and justifies the money you'll be spending.
When hiring a limo, what is the most important thing? 
You want to ensure that the limousine services that you call for quotes and meet are properly licensed, fully insured and that their chauffeurs are properly trained.
Which limo would be good for renting for prom? 
A Lincoln limousine is a classic choice for prom. Since it's usually an evening with friends, the ten passenger Lincoln MKT is an ideal choice.
What do you think a quality limousine service should consider? 
Any limousine service should always put the passenger first! Safety, courtesy and the driver's experience go a long way towards a successful event.
Where Can I Rent a Lincoln MKT Around Boston?
Call Boston Party Bus Limo for a free quote on renting our Lincoln MKT. We also have other super stretch limos available. We're a fully accredited limo service with a fleet of vehicles for your special event. You can also get a free quote online, too!