Party Bus with Karaoke - More Fun in the Limo Bus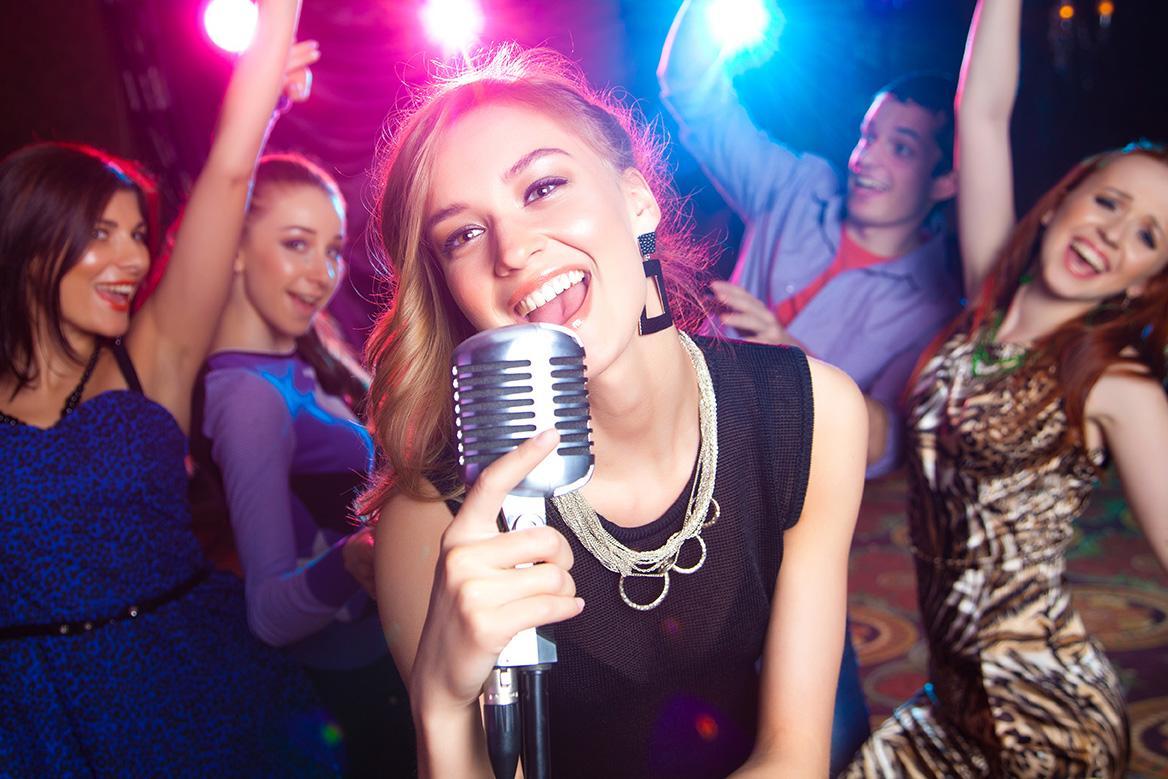 Everyone Wants a Party Bus Rental
Nothing compares to a special occasion celebrated in one of these luxurious vehicles. They are the most popular way to celebrate a special event. It's no wonder party bus services are ideal for a birthday party, as a prom party bus or just a great night on the town. For bachelor and bachelorette parties around Boston, limo rentals are the best way to avoid driving and parking hassles.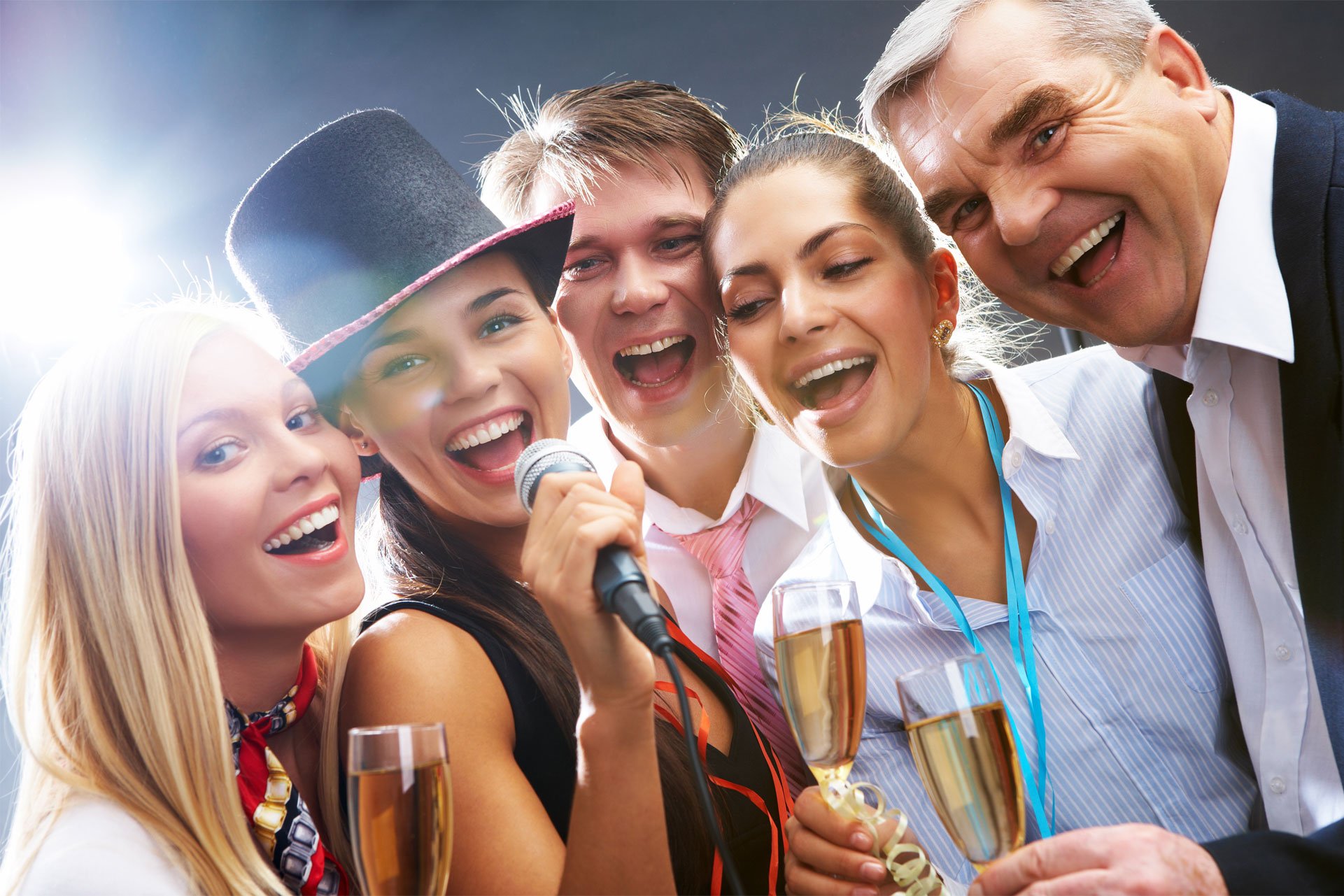 What is a 'Party Bus'? How Does it Differ From a Simple Bus?
A "simple" bus rental is one designed for transporting people from point A to point B without much fanfare. A party bus rental is all about the fanfare! The leather covered seats are designed like benches to encourage that party vibe. There's usually more headroom and some larger buses have a dance floor with a dance pole.
They've been modified with state of the art sound systems, LED televisions, and a minibar. The lighting is a show stopping array of LEDs and fiber optics. A party bus can be used as the perfect venue for nearly every special occasion.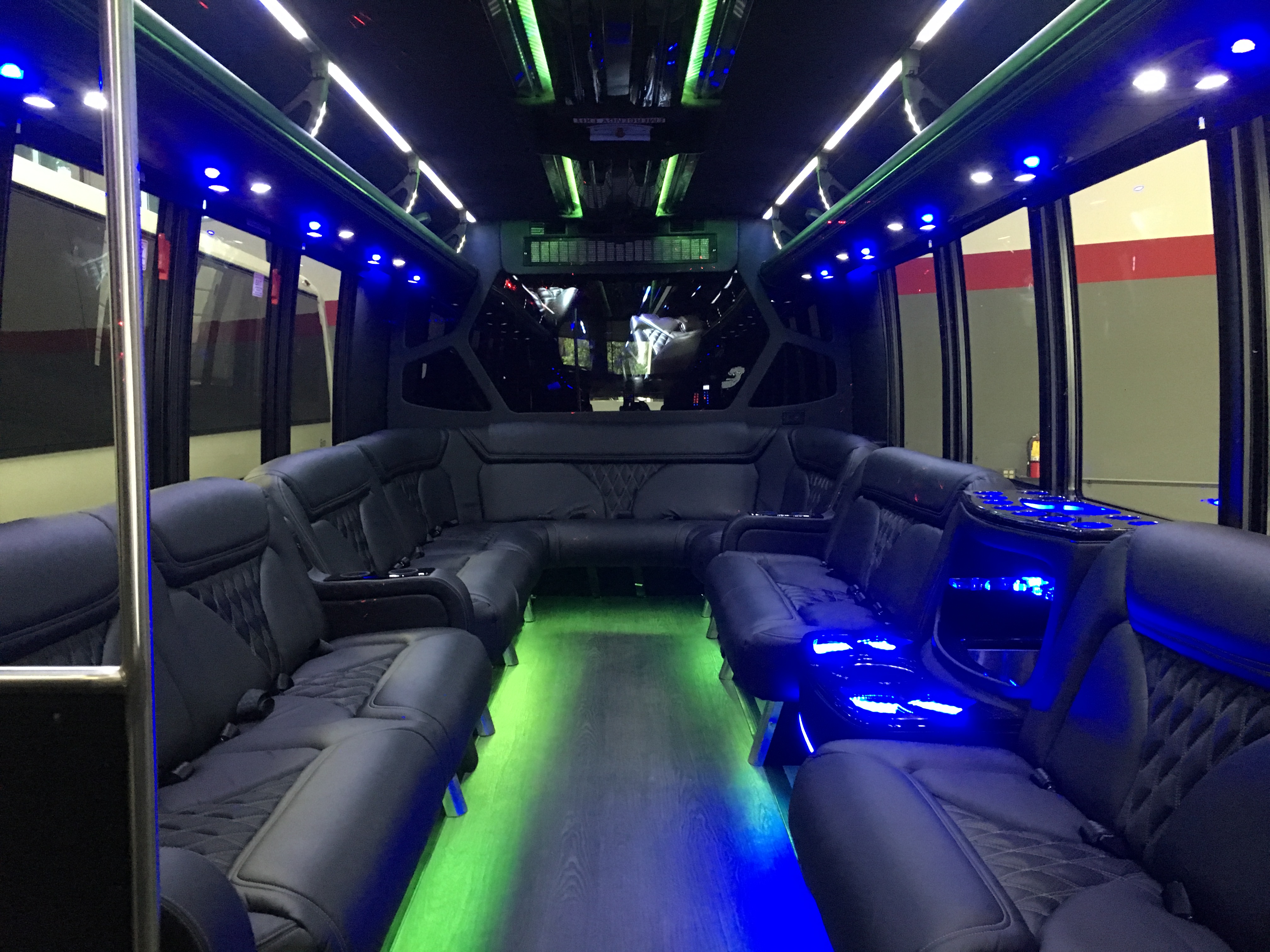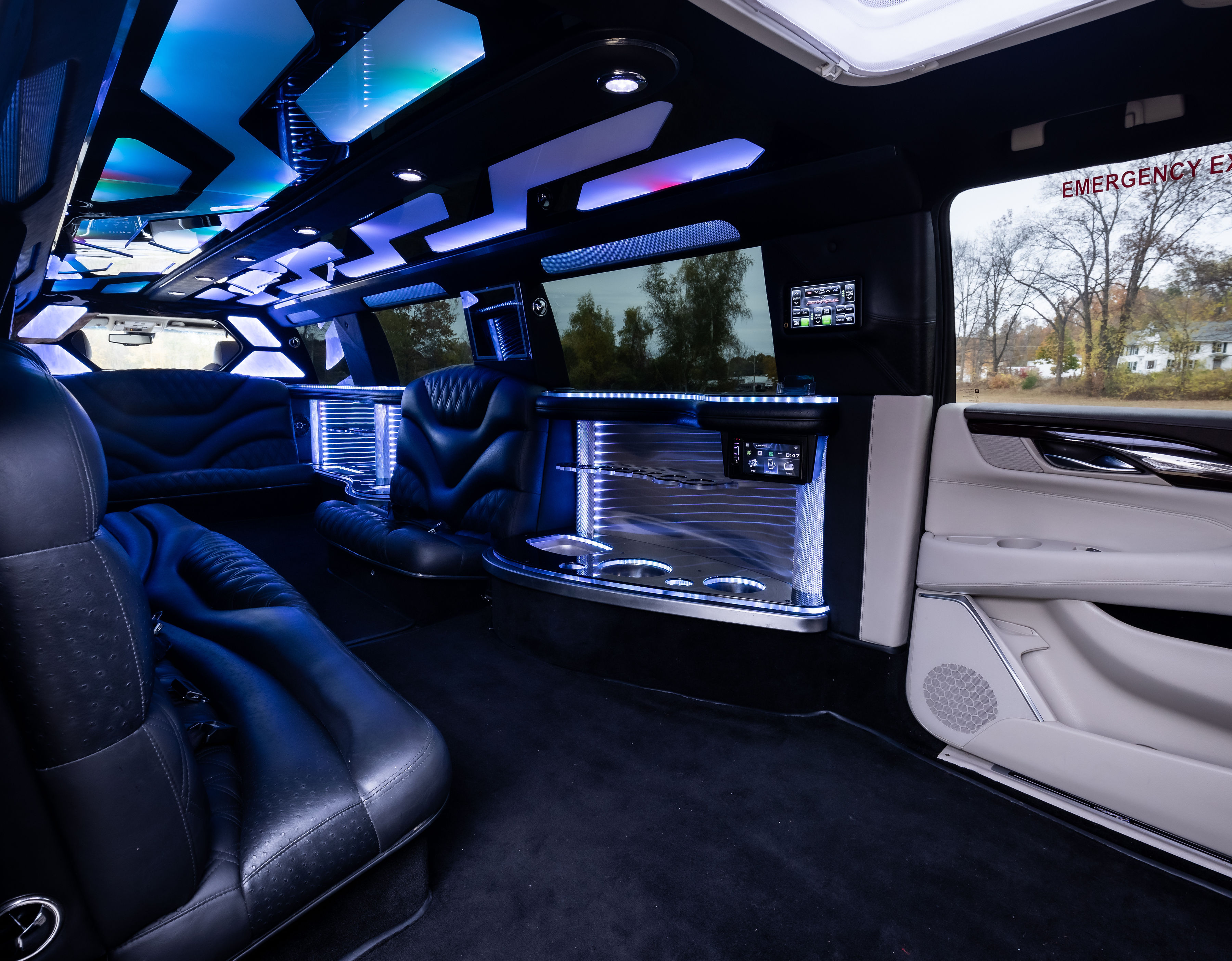 What are Good Bachelor Party Ideas for Boston?
In Boston, party buses and bachelor parties go together like rum and Coke. Here are some popular ways to honor the end of your friend's bachelorhood. For added fun, add karaoke in-between stops.
Brewery Tour 
Exotic Dancer/Stripper 
Laser Tag 
Tailgating at a Sporting Event
Party Bus with Karaoke
Karaoke is even better in a party bus! Put together a group of twenty to thirty people for a great evening. When the costs are split, it's so affordable, you may even turn it into a charity event.
How Many Party Buses Have Karaoke and/or Multi-color Lights?
Most party buses are equipped with a karaoke machine and a wireless microphone. If they're not, these can be made available. If the bus has two TVs, one can be used for lyrics and the other can be used for the playlist.
The big difference is if the karaoke bus is pre-loaded with music or if you have to provide your own playlist. If you're providing your own playlist, you'll need to discuss this when renting and provide the list prior to the event to allow the limo service time to load the music. A karaoke-ready party bus will have thousands of songs already loaded into the stereo system, saving you time and money.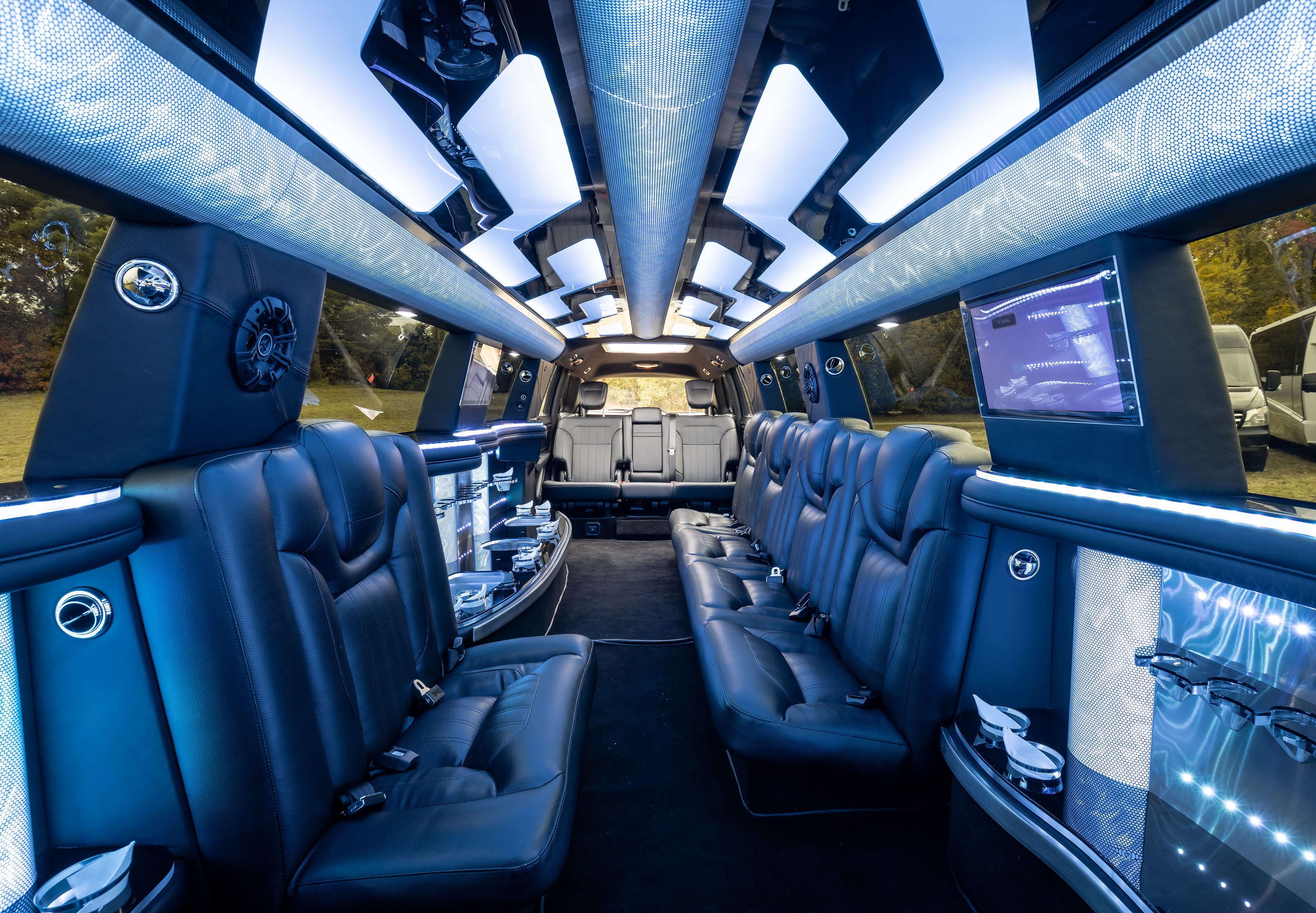 How Can I Find a Karaoke Party Bus Near Me?
You'll find a party bus with karaoke in almost every big city across the United States. Go online and do a search for karaoke party bus near me. The results will be for your area. 
Give the companies a call and tell them your plans. Ask them specifically if they have a karaoke machine on any of their limo buses.
Karaoke Party Bus in Boston
Boston, Massachusetts may not be thought of as a karaoke town, but when you consider the number of music schools here, it should be no surprise as to how many enthusiastic singers are belting out their favorite songs every night. That makes finding a karaoke party bus Boston easier and bus companies modify their limo buses to meet the demand. 
The number of singers in Boston, MA also makes it easy to put together a group to hire party bus services for a night of karaoke to accompany any special event.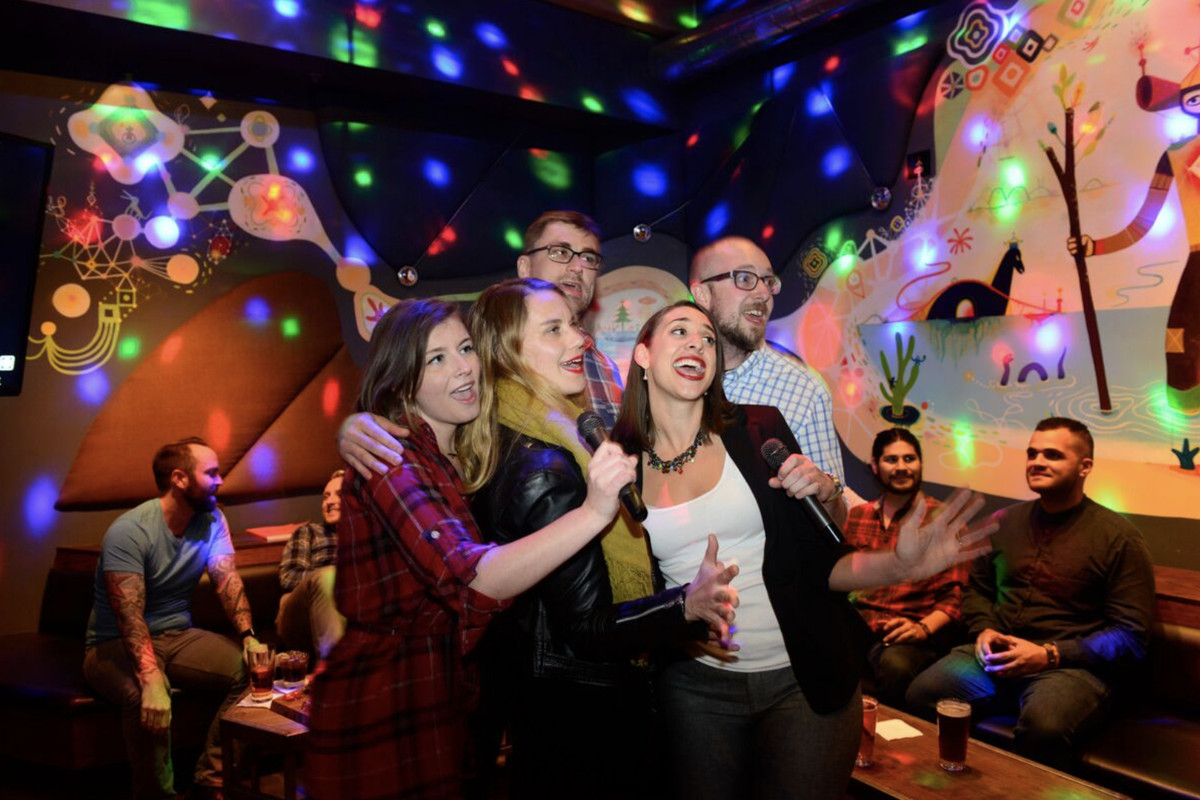 Best Boston Party Bus Rental for Large Group
Boston Party Bus Limo has an outstanding fleet of luxury vehicles for every occasion. We also have specially priced packages for your wedding party, quinceañera, and bachelorette parties. Call today for a free quote.